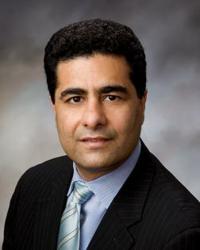 Ascend brings world renowned industry leaders to New York for three days of networking, mentoring and education for Pan Asian students and business professionals.
New York, NY (PRWEB) July 14, 2011
Ascend, the premier non-profit professional association dedicated to the leadership potential of Pan-Asians in global corporations, has announced its keynote for its 2011 national convention gala in New York City. "Competing in a Borderless World," Ascend's fourth annual convention, will take place August 27 – 29 at the Hilton NYC.
Punit Renjen, newly-appointed Chairman of the Board at Deloitte LLP, will be featured at the Gala Dinner. Ascend will also be honoring Washington Sycip, one of Asia's premier businessmen educated in the US, with the President's Lifetime Achievement Award. He was recognized by Philippine President Benigno Aquino III in a ceremony last month.
"Already a global powerhouse, Asia is poised to contribute more than half the global growth in the next five years," says Arthur Chin, National Executive Director, Ascend. "The Pan-Asian community in the US represents an immense amount of talent and an expansive network of professionals for leading corporations. We are proud to harness this leadership potential and leverage tremendous opportunities at our national convention in New York.
Convention programming includes:

Overcoming the Myths of Asian Leadership (with mentoring sessions)
Aiming High Across Borders
Women of Ascend
Men of Ascend: Arrogance & Business Success
Changing Dynamics in the Emerging Markets (China, India)
In addition, Ascend will be launching significant new programming at the convention. The Executive Insight Series is a limited-seating hands-on workshop designed to prepare high-potential Pan-Asian managers and young executives for high-impact roles in major U.S. corporations. These workshops, developed and delivered by Pan-Asian executives from companies such as Cisco, HP, IBM and KPMG, address identified issues that prevent Pan-Asians from reaching top executive positions, including aversion to risk-taking, limited corporate networking, insufficient communications skills and different cultural interactions.
The convention also features a Corporate and Career Fair on August 29 from 8:30am – 6pm. All major industries will be represented including corporate sponsors.
The convention will conclude with the annual Gala Awards Dinner on August 29 at 6:30pm to award honorees of the Ascend/Deloitte Inspirational Leadership Award and the Ascend Inspiring Across Generations Recognitions.
"Competing in a Borderless World," the 2011 Ascend National Convention, is presented in partnership with Platinum and Pearl Sponsors Bank of America, Boeing, Deloitte, Ernst & Young, GE Capital, KPMG, PwC and State Farm. The Convention is open to any business professional who wishes to attend, and there are student-focused sessions this year as well. Event registration and programming updates available online at http://www.ascendconvention.org.
ABOUT ASCEND
Ascend is the premier non-profit professional association dedicated to enabling its members, corporate partners and the community to realize the leadership potential of Pan-Asians in global corporations. Ascend reaches 12,000 businesspeople with 37 professional and student chapters located in major business hubs and campuses. Ascend membership is open to individuals of all ethnicities and business backgrounds. (http://www.ascendleadership.org)
# # #