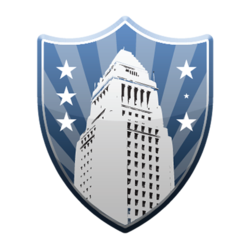 Our partnership with Esri allows us to deliver an enterprise solution to our customers that demand the very best in software.
Los Angeles, CA (PRWEB) July 15, 2011
CitySourced, a location based mobile reporting platform and leader in mobile civic engagement, announced today that it has completed the implementation of Esri's smartphone SDK (software development kit) in their iPhone, Android and Windows Phone 7 platforms. The SDKs will enable CitySourced to continue to deliver best of breed solutions to their many municipal and institutional customers. These SDKs, and the powerful mapping tools they expose, ultimately enable CitySourced customers to leverage their existing GIS assets such as authoritative base maps and authoritative data sets directly in the smartphone applications.
"Our partnership with Esri allows us to deliver an enterprise solution to our customers that demand the very best in software. By implementing the various smartphone SDKs, we're able to offer our customers features that radically differentiate us from our competition. It's these features that allow us to deliver a truly end-to-end solution between our customers (the cities and counties) and their customers, the residents and citizens that live and visit there," said Jason Kiesel, Founder & CEO of CitySourced. "The expertise that Esri brings to the table in regard to GIS is astonishing. They are truly pioneers in the space, and we're constantly impressed with their innovation. We're very excited about the integration and we'll see the return on investment immediately."
CitySourced is available right now as a free download on Apple's iTunes Store, Google's Android Marketplace, and Microsoft's Windows Phone 7 Marketplace. The Blackberry version is available on the CitySourced website. CitySourced currently allows citizens and residents nationwide to report issues in their neighborhoods directly to their government officials. CitySourced has official integrations with the cities of San Jose, San Francisco, Los Angeles, San Diego, and Corpus Christi with many more coming online every week.
About CitySourced:
CitySourced is a real time mobile civic engagement platform. CitySourced provides a free, simple, and intuitive platform empowering residents to identify civic issues (public safety, quality of life, & environmental issues, etc.) and report them to city hall for quick resolution; an opportunity for government to use technology to save time and money plus improve accountability to those they govern; and a positive, collaborative platform for real action. A picture tells a thousand words and CitySourced makes it snap.
For more information about CitySourced, including images, please visit:
###