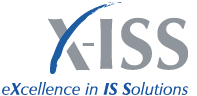 The X-ISS SharePoint Express Readiness Assessment helps businesses answer the question 'How can we best utilize SharePoint to improve our performance?'
Houston, TX (PRWEB) July 15, 2011
X-ISS (eXcellence in IS Solutions), a leading technology consultant, announced they are offering businesses in the Greater Houston area a free SharePoint Express Readiness Assessment.
During the assessment, an experienced SharePoint consultant will evaluate current SharePoint infrastructure support capabilities and systems, as well as business needs. Based upon these evaluations, participating businesses receive customized recommendations about their specific capabilities and opportunities for best maximizing SharePoint for improved business performance. The SharePoint Express Readiness Assessment, which provides a $600 value, may also be applied to assess migration needs for SharePoint 2010 or Office 365.
"We have found, particularly with the recent release of the new version pack for SharePoint 2010, that many businesses are asking 'How can we best utilize SharePoint to improve our performance?", says Deepak Khosla, President of X-ISS, which is a Microsoft Certified Partner. "The SharePoint Express Readiness Assessment helps businesses get to the answer to that question, and helps them understand what they need to have in place to do so."
For those less familiar with SharePoint, Microsoft SharePoint is a web-based collaboration tool most business computer systems contain in some version. Almost every business has at least a few significant opportunities to improve workflow, document management, business intelligence collection, collaboration or project management that can provide them a competitive advantage. SharePoint is a tool, when used effectively, that can deliver those needed improvements affordably. But, many businesses often do not have the time or internal expertise either to understand that SharePoint 2010 might provide them a solution or to fully leverage it against more complex challenges.
"Most SharePoint solutions that X-ISS consultants recommend, design and implement deliver an immediate return in increased productivity," says Khosla. These solutions include creating powerful business intelligence dashboards, sophisticated meeting workspaces for large scale projects, automated processes that span multiple departments and customized portals for vendors and customers. One common way businesses utilize it is to eliminate multiple versions of a shared document floating around via e-mails.
"Yet, because every business is unique, 'the best' SharePoint solutions – those that will deliver the greatest return on investment - are those designed to address a specific business's unique prioritized needs," cautions Khosla.
During the X-ISS Express Readiness Assessment a SharePoint consultant with over ten years of experience maps the current infrastructure and SharePoint capabilities against the specific needs of the business to provide a scorecard against their potential opportunities to maximize SharePoint for improved business performance. For those businesses currently contemplating migrating to SharePoint 2010 or Office 365, the assessment can be applied to evaluate their needs for a successful migration. While typically, these types of assessment costs organizations $600 or more, X-ISS wants to help Houston business's improve their performance. There is no obligation to continue using X-ISS after the assessment.
"Every business in Greater Houston who chooses to participate in the Express Readiness Assessment should end up with a meaningful way they can improve their business applying SharePoint, whether they ultimately choose for us to help them implement that or not," says Khosla.
Greater Houston businesses that wish to participate in the X-ISS SharePoint Express Readiness Assessment can do so by calling 713.862.9200, ext. 207. But, they should hurry. This offer will end August 30, 2011.
ABOUT X-ISS: Delivering eXcellence in IS Solutions since 1993
X-ISS is the trusted choice of businesses in the Greater Houston area who want to maximize the performance and protect the security of their IT resources affordably. Best known for their exceptional expertise and responsiveness, X-ISS has been delivering a full range of cost-effective information technology consulting services to a wide range of loyal clients for nearly twenty years.
ABOUT X-ISS SHAREPOINT CONSULTING SERVICES: Delivering eXcellence in SharePoint Solutions
X-ISS SharePoint Consulting Services offers a full range of Microsoft SharePoint support services to Houston businesses to maximize their business performance. This includes: Evaluations & Assessments, Migration Management, and SharePoint Solution Design, Planning & Implementation. The X-ISS SharePoint Consultants each have over ten years of experience developing and delivering high-impact, efficient SharePoint solutions across multiple industries.
###