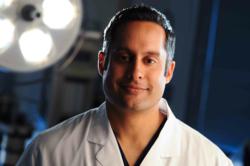 breast implants, whether they're silicone or saline, are not lifetime devices.
Dallas, TX (PRWEB) July 18, 2011
Since 2006, after FDA approval was granted, patients in Dallas, Texas and the surrounding communities have had the ability to undergo breast augmentation with silicone breast implants. Although the popularity of silicone breast implants has grown steadily over the past five years, many patients seeking breast augmentation at Dr. Sam Jejurikar's practice at the Dallas Plastic Surgery Institute are reluctant to choose these over saline breast implants, citing safety concerns. Last month, the Food and Drug Administration released an update on the safety of silicone breast implants. The FDA reaffirmed that silicone implants are generally safe and do not seem to cause autoimmune diseases, breast cancer, or reproductive problems, as had been previously suggested prior to the silicone breast implants' removal from the market in 1992.
The FDA did report, however, that the longer patients have implants, the more prone they are to having complications. The data released from the two major implant companies show that 20%-40% of the women who received silicone implants for cosmetic augmentation, and 40%-70% of the women who got implants for reconstruction after breast cancer, had to have some type of revision within 10 years after the operation. These complications most commonly were local complications within the breast, specifically capsular contracture or scar tissue formation around the implant, and malposition of the implants, with the implants moving to the wrong location.
Dr. Sam Jejurikar, a board certified plastic surgeon in Dallas, TX says, "It's important that women know that breast implants, whether they're silicone or saline, are not lifetime devices. Like any manmade device, they are prone to failure."
In January, the FDA did report a very small, but possible, association between breast implants of all types and a rare type of cancer known as anaplastic large cell lymphoma. There have been a total of 34 such cases reported worldwide, compared to 5-10 million around the world with breast implants.
Silicone breast implants do have the potential to leak, and it is usually not possible for women to feel the rupture. The FDA is still standing by its recommendation that women getting silicone implants should have an MRI performed three years after the initial surgery, and then every two years thereafter. Says Dr. Jejurikar, "The FDA recommendations for assessing for rupture are not unreasonable. The problem is, however, MRI scans can be very expensive, and it is very unusual to be able to get insurance coverage for these procedures."
So, what is the bottom line? Silicone breast implants are safe. Every woman having breast implant surgery, whether it is with saline or silicone breast implants, should do so knowing that these implants are not designed to last an entire lifetime. The likelihood of needing additional surgery increases over time. Should you have any questions about breast augmentation with silicone breast implants or saline breast implants, do not hesitate to contact Dr. Jejurikar at Dallas Plastic Surgery Institute. He has offices in Dallas and Plano, Texas and can be reached at 214-827-2814.
Dr. Sam Jejurikar is a specialist in aesthetic surgery (cosmetic surgery). He is certified by the American Board of Plastic Surgery and is a member of the American Society of Plastic Surgeons. He specializes in cosmetic surgery of the face, breasts, and body. To learn more, do not hesitate to visit his website at http://www.drjdallasplasticsurgeon.com.
# # #