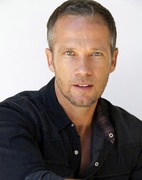 Don't get scammed or over-promised, do your homework before jumping into the Hollywood scene. Josh Carmichael
Calabasas, CA (PRWEB) July 19, 2011
Who is "Legit" in Hollywood? This is a common question that comes up for parents of young actors and new actors in the film and entertainment business.
Award winning, 20 year veteran, actor/director and founder of CAS, Carmichael Acting Studio, has helped many actors in the business navigate that road. When asked," Who can be trusted?," in a recent interview, Mr. Carmichael replied, "That's a great question because there are new Hollywood casting companies popping up online weekly, if not daily." These companies promise too many good things such as guaranteed representation, frequent auditions for commercial and film, deals on headshot packages and demo reels to show off their talent to film directors. Carmichael went on to say, "Remember, if it sounds to good to be true, it probably is." The same thing applies to the entertainment and film industry of Hollywood. Be more cautious of the scams and empty promises that many new casting companies are enrolling more people than ever before.
Josh Carmichael is still a working actor and coaches adults and kids primarily in Calabasas, California and often travels to other parts of the US to bring Hollywood opportunity to other talented actors that would otherwise miss being discovered. Mr. Carmichael outlines words of wisdom in classes and published books to those who aspire to be discovered as an actor a actress.
1.) Do your homework. The internet is a great source for research. Go to your library or home computer and search the names of agencies, talent scouts, casting companies and add the word scam in the search. Often reported scams will appear listing and exposing fake and illegitimate companies in the business.
2.) Don't be a sucker for attention. You shouldn't have to drain your wallet to act and get auditions. Companies that are charging a small fortune $495-$3995, typically over promise and under deliver. Many parents of young aspiring actors and new actors sign up, sit and wait while their casting company sometimes "never" delivers.
3.) Become educated in the business. Actors and newcomers need to take their time to understand the business and work from reputable people and companies that produce results. Many fall prey to these national casting companies where volume continues to enable their marketing to keep them out front. Check out the companies past success in placement and representation and percentage of auditions and work members actually have. Ask for references.
Again, do your homework! Now with Google, IMDB, Yahoo, Facebook, Wikipedia and LA411 should give you some good information. From, "What makes a good photographer?" to "How much to pay for quality head shots?", to "Which actors are actually getting exposure?", are all good examples of the kind of information one should thoroughly know.
Like most young, hopeful actors, the desire to want it now and do what ever it takes to plunge into the business, remember economics 101. Money spent will not always return results. There is no guarantee in any business, and that includes becoming famous in Hollywood, but Carmichael Acting Studio reveals insider secrets and money saving tips that make the end result a lot sweeter. Don't make the mistake and end up with a sour taste in the mouth, let alone an empty wallet!
Ask other acting schools, other actors in the business in addition to your own research and you will quickly get the information on which casting companies to use or stay away from.
For example, Hollywood Auditions, charges money to join. Many students of CAS and other top acting schools when interviewed, expressed disappointment and repeatedly said the Hollywood Auditions did not deliver as promised. "Money was never refunded and others were scammed as well", said Kelly G, who gave the casting company 3 years to get her kids active in the entertainment business.
LACasting, aka CastingNetworks, is another example casting company with locations in NYC, LA and San Francisco. Research and information is easily found on the web and by talking to the talent, who report being well served and happily represented from LACasting.
Visit http://www.JoshCarmichael.com for more information and a complete list of legitimate companies.
###