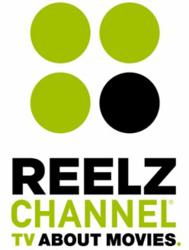 We're thrilled for the producers, cast and crew of this tremendous miniseries and we're proud that our position as an independent network gave us the freedom to make this fascinating story about the Kennedy family available to viewers nationwide
Albuquerque, NM (PRWEB) July 14, 2011
REELZCHANNEL—TV About Movies® today announced, "The Kennedys" received 10 nominations, including Outstanding Miniseries or a Movie, two for Outstanding Lead Actor in a Miniseries or a Movie (Greg Kinnear and Barry Pepper), Outstanding Supporting Actor in a Miniseries or a Movie (Tom Wilkinson), Outstanding Art Direction for a Miniseries or a Movie (Rocco Matteo, Mun Yin Kwun, Enrico Campana), Outstanding Cinematography for a Miniseries or a Movie (David Moxness), Outstanding Hairstyling for a Miniseries or a Movie (Jenny Arbour), Outstanding Makeup for a Miniseries or a Movie (Jordan Samuel, Colin Penman, Amanda Terry, Linda Dowds), Outstanding Sound Mixing for a Miniseries or a Movie (Henry Embry, Frank Morrone, Stephen Traub, Larold Rebhun) and Outstanding Original Main Title Theme Music (Sean P. Callery).
"We're thrilled for the producers, cast and crew of this tremendous miniseries and we're proud that our position as an independent network gave us the freedom to make this fascinating story about the Kennedy family available to viewers nationwide," said REELZCHANNEL CEO Stan E. Hubbard. "We're especially proud of the individual nominees but we know it was the work of an entire team in Muse Entertainment, Asylum Entertainment and the stellar cast."
With 10 nominations in support of "The Kennedys", REELZCHANNEL is bringing it back to primetime in old-school miniseries fashion beginning Sunday, November 6, 2011 when all eight episodes will air over eight nights, one episode per night starting at 8pm ET and at 8pm PT.
"The Kennedys" is a Muse Entertainment Enterprises production in association with Asylum Entertainment. From the Emmy-Award winning team behind the groundbreaking series 24, the creators are Stephen Kronish and Joel Surnow. The series is directed by Jon Cassar and the executive producers are Joel Surnow, Michael Prupas, Jonathan Koch, Steve Michaels, Jon Cassar and Jamie Paul Rock.
About REELZCHANNEL
REELZCHANNEL—TV About Movies® is the only cable and satellite network devoted to delivering entertaining and informative programming that is all about movies, including the celebrities, fashion, music and stories behind the stories. With shows featuring movie and entertainment experts, including Leonard Maltin, Richard Roeper, Sam Rubin and John Salley, viewers get trusted insight into movies wherever they're playing, whether in theaters or at home.
REELZCHANNEL reaches more than 58 million homes on DIRECTV channel 238, Dish Network channel 299, Verizon FiOS TV channel 233, AT&T U-verse channels 799/1799HD and cable systems nationwide. Find REELZCHANNEL in your area by entering your zip code at http://www.reelz.com/watch. Owned by Hubbard Media Group, REELZCHANNEL is headquartered in Albuquerque, NM with an entertainment bureau in Los Angeles and sales office in New York.
For more information, please contact the REELZCHANNEL Media Line
877- REELZTV (733-5988) / pr(at)reelz(dot)com
###