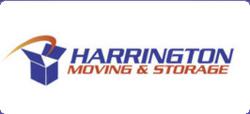 It is good to know that there are people out there who care about others and want to help them. I thank the generous people who donated the desks and of course Jeff Harrington, who delivered these beautiful items to my house, free of charge
Maplewood, NJ (PRWEB) July 14, 2011
Harrington Moving & Storage initiates a new project for helping the community. The reputable moving company serves some wealthy customers who have expensive pieces of furniture for which they have no use, either because they intend to buy new ones or because they are moving to smaller houses. As a service for the community, Harrington Moving & Storage delivers the furniture directly to to people's houses, with no extra charge.
Jeff Harrington, president of Harrington Moving & Storage explains: "When I noticed that our wealthy customers, for which we provide moving and storage services to have no need for some of their furniture and do not know what to do with it, I came up with the idea of donating the furniture to people in need. The items that our customers donate are in great condition and of a very high quality and value. Most of the items are worth hundreds and even thousands of dollars. At Harrington Moving we deliver the furniture with no extra charge, directly to the person's house. The happy faces of the people who receive the furniture are our reward."
Jeff Harrington believes in contributing to the community and his creative mind keeps generating new ideas in this direction. Harrington and his professional moving teams are willing to put in time and effort in order to carry out various ventures for helping others.
Martha who donated her beautiful dining table recalls: "I purchased this marvelous maple wood dining table twenty years ago and it still looks brand new. We used to entertain many guests and numerous dinner parties were held around this table over the years. Now that we are retired we don't have many parties anymore and in our Florida condo this big table will definitely not fit. I am more than happy to donate this table to a young family who will enjoy it for many years to come."
Martha Greenberg is one of many customers who wish to give back to the community and help the less fortunate. This project is helpful for everyone: the people who are donating the furniture don't need to figure out what to do with them and those who receive them can improve their quality of life.
Tom who received two desks says: "It is good to know that there are people out there who care about others and want to help them. I thank the generous people who donated the desks and of course Harrington Moving & Storage, who delivered these beautiful items to my house, free of charge. My son who is in the fourth grade and my daughter who is in the seventh grade, can now study comfortably and their rooms are totally upgraded. May God bless the wonderful staff of Harrington Moving for this great gesture."
Donna who received a beautiful king size bed is deeply moved and excited: "I was amazed When the Harrington team of moving professionals arrived with a magnificent, heavy bed. I must say I sleep much better at night, not only because it is a comfortable bed but also because it feels good to know that there are good people out there."
Many people in the community had furniture delivered to their houses with no extra charge. Many families can sit around a decent dinner table, sleep in comfortable beds and hang their clothes in big closets. Harrington Moving sets an example to all of us and inspires everyone to help others. If you wish to donate furniture or other goods please email donations@harringtonmovers.com and specify which items you would like to donate along with a photo of the items. All donations must be in excellent condition.
About Harrington Moving & Storage
Harrington Moving & Storage, a top New Jersey mover since 1996. Harrington Moving & Storage offers high quality moving and storage services including: residential, commercial and interstate moving. Harrington Moving offers customers comprehensive services at affordable prices including: packing materials, moving high valued items, providing temporary storage and more. Harrington Moving & Storage offers great customer service and experienced teams of moving professionals. This reputable company is considered to be one of the moving industry leaders and has been awarded numerous awards over the years.
###