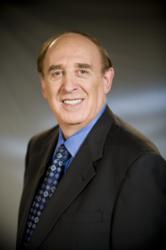 New York, New York (PRWEB) July 14, 2011
International Institute for Learning Inc. has just launched a new 30-day deal: Project Management Metrics, KPIs and Dashboards; a 3-hour on-demand session led by Dr. Harold Kerzner.
Today, everyone seems concerned about information overload, but, the real issue is the creation of too many useless reports which are difficult to read and provide readers with too much irrelevant information. The objective of this session is to identify the right metrics and the cost-effective way of presenting the data so that informed decision making can take place.
Dr. Harold Kerzner says of project management and metrics, "The growth of customer value management programs and stakeholder involvement in projects has made us aware of the deficiencies in the way that we report the status of projects. While metrics that provide information on time and cost are still useful, customers are demanding more metrics, especially those metrics that show the current and/or future value of the project. This is a necessity for customers and stakeholders that wish to make informed decisions rather than just seat-of-the-pants decisions."
This on-demand session is best suited for project managers, team members, project sponsors, clients, and stakeholders with understanding of project management and earned value measurement. The session will enable participants to identify the right metrics for a project, differentiate between metrics and KPIs, recognize the need for dashboard reporting and paperless project management, and understand the critical issues in dashboard design.
Valued at $350 USD, the 3-hour on-demand session is available for purchase at a 70% discount for $105, until July 31st, 2011 and will earn you 3 PDUs. For more information or to register please visit: http://bit.ly/July30DayDeal or email learning(at)iil(dot)com. Use coupon code SONIA at checkout for an additional $10 off the 30-day Deal.
Every 30 days, IIL presents an amazing deal, offering a deep discount – up to 75% off– on some of our most popular products, course offerings and services. For more information on our 30-day deals please visit: http://www.iil.com/30-day-deal
About International Institute for Learning, Inc. (IIL)
With operating companies all over the world and clients more than 150 countries, IIL is a global leader in training, consulting, coaching and customized course development. IIL's core competencies include: Project, Program and Portfolio Management; Business Analysis; Microsoft® Project and Project Server; Lean Six Sigma; PRINCE2®; ITIL®; Leadership and Interpersonal Skills. Using their proprietary Many Methods of Learning™, IIL delivers innovative, effective and consistent training solutions through a variety of learning approaches, including Traditional Classroom, Virtual Classroom, simulation training and interactive, on-demand learning. IIL is a PMI® Charter Global Registered Education Provider, a member of PMI's Global Executive Council, an Accredited Training Organization for PRINCE2 and ITIL, a Microsoft Gold Certified Partner and an IIBA® Endorsed Education Provider. Now in its twentieth year of doing business, IIL is proud to be the learning solution provider of choice for many top global companies.
For information regarding IIL's products, services, curriculum, and webinars, visit http://www.iil.com or view our digital catalogue at: http://bit.ly/IILdigitalcatalogue
###