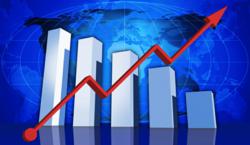 "In our continuing efforts to provide energy companies with cutting-edge learning, we are pleased to offer this new course which has been received well among crude oil traders in initial in-house offerings."
Plainsboro, NJ (PRWEB) July 14, 2011
The Oxford Princeton Programme, the world's leading provider of commercial education and training to the energy and derivatives industries, is pleased to announce the launch of its newest course:
A Disciplined Approach to Asset-based Trading in Oil Markets
(Course code: ABT)
3-4 October, 2011 - London, UK
17-18 November 2011 - Houston, TX
This two-day workshop covers psychological and technical aspects to asset-based trading in oil markets and will explore trading strategies under different market conditions in an asset-based framework. The course will introduce several examples of real options and asset Based/Backed Energy Trading Strategies such as cargo arbitrage, storage and blending.
"In our continuing efforts to provide energy companies with cutting-edge learning, we are pleased to offer this new course which has been received well among crude oil traders in initial in-house offerings," Jobert E. Abueva, vice-president, Global Sales and Marketing, The Oxford Princeton Programme. "Delegates will leave this course with a comprehensive box of psychological and analytical tools as well as strategic perspectives in order to manage their positions effectively within the crude oil markets."
The course will review key lessons from successful traders and a summary of findings from behavioral finance studies applied to trading decisions. We will introduce how to develop a disciplined trading approach incorporating fundamental and technical analysis, with emphasis on the main components of a formal trading plan, how to articulate decision drivers, and determining position sizes and quantify and control risk levels. We
will also explore some of the main reasons why traders blow up, with examples from oil markets.
We will introduce a real options approach applied to valuation, hedging and optimization of trading decisions in an asset-based context.
A trading simulation over the two-day workshop will allow delegates to put in practice some of the principles presented in the workshop.
8 CPE credits per training day awarded for this course.
Delegates will receive easy-reference course manuals as well as a certificate upon successful completion. Continental breakfasts and lunches are included. Seats are limited to ensure proper in-depth coverage. For those with widespread company interest, this course can be scheduled as an on-site presentation.
For a full course outline and to register, please log onto http://www.oxfordprinceton.com (Search: ABT).
Please contact Carol Patel for more information on this or any of The Oxford Princeton Programme's wide array of training options at (609) 524-1124 or cpatel(at)oxfordprinceton(dot)com.
About The Oxford Princeton Programme, INC.
The Oxford Princeton Programme, Inc is the world's leading provider of education and training to the energy and derivatives industries. In addition to PrincetonLive.com, which offers more than 30 energy and commodity web-based training modules, The Oxford Princeton Programme provides more than 250 instructor-led training courses annually worldwide. Designed for all levels of expertise, courses include views of oil, power, natural gas and a variety of other energy, commodity and derivatives topics. For a complete list of courses and for other information, visit http://www.oxfordprinceton.com.
###