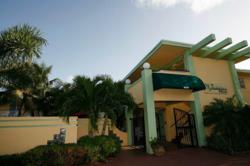 Treatment doesn't end once the patient leaves our facility. Recovery is an ongoing commitment to staying in touch. We've designed a program for just that
Deerfield Beach, FL (PRWEB) July 15, 2011
Florida House brings good news to the drug abuse community as they are now offering affordable addiction treatment plans as well as ongoing support that has been proven to work.
Florida House Alumni Welcomes Tim Roberto as their new alumni Director.
In fact, their treatment programs have become so popular that they have experienced tremendous growth. As a center that strongly believes in aftercare support, Florida House encourages all patients to join its Alumni after they have finished with their treatment programs.
Alumni meetings used to take place once a week within the rehab center's facility. However, the alumni quickly outgrown the premises and today, meetings are held off campus.
New Horizons, together with the Rehab Center, would like to extend a warm welcome to Tim Roberto, who is joining the group Alumni as the Director.
Together with Tim Roberto, the Alumni hope to assist more people in their life long battles against substance abuse.
Substance abuse has long known to be a difficult problem to overcome. Addiction can range from mild to severe. In most cases, traditional treatments sometimes work. However, more often than not, treatment plans fail due to not engaging after treatment.
Many family members understand that it is not easy for patients to pluck up enough courage to go for treatment. And if the treatment fails, these patients encounter more setbacks and getting them back into treatment can become even more difficult.
Florida House Offers Holistic Treatment Solutions.
Florida House, a drug rehab center staffed with highly qualified and dedicated staff, understands these problems. In order for patients to see progress, treatment plans should be flexible enough to address the specific needs and concerns of every individual.
For example, someone with a mild addiction may require intensive inpatient treatments. Other options such as intensive outpatient or partial hospitalization are readily available. To determine which program is best suited for the individual, patients should contact Florida House and speak with their in-house staff. The goal is to better understand the needs and concerns of the patient before making appropriate recommendations.
Having a wide variety of plans ensure that treatment programs can be easily customized based on the patient's needs. For instance, an addict may start off with partial hospitalization for a few weeks and then be gradually eased into an outpatient treatment plan when the condition improves. This is a feature that very few drug rehab centers can match.
Florida House also understands that the family plays a very important role in the patient's addiction recovery. Patients can surely benefit from the center's popular Family Outreach Program.
Florida House Campus and Facilities.
On top of top-notch treatment plans, Florida House is also well equipped with luxurious facilities for enhanced healing purposes.
The center is located near a beautiful beach. Men and women stay in separate buildings and each building has its own private pool.
Despite having luxurious facilities, Florida House treatment programs are quite affordable. These facilities are built to ensure that patients have a pleasant experience and a speedy recovery.
Outstanding Aftercare Programs.
Drug rehabilitation is a lifelong process. It doesn't end with just a few treatment programs. After the programs end, patients can continue to attend weekly meetings that are organized by the center's graduating Alumni.
Addicts can always stay in touch with the staff through a variety of tools such as email, phone, or web discussion boards.
The Alumni has grown so quickly that it has now been moved off campus and meetings are conducted at New Horizons on Wednesday evenings in the Fellowship Hall between 7 p.m and 9 p.m.
Contact Florida Center.
Individuals who would like to receive more specific details about the center's treatment programs and facilities can visit the official website (http://www.floridahouseexperience.com) or contact the staff directly through phone (866-421-6242).
###