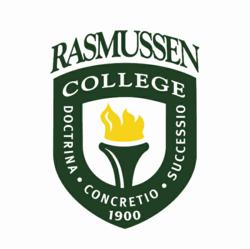 This year's winners epitomize what it means to be committed to employees.
Chicago, IL (PRWEB) July 15, 2011
Rasmussen College today announced it has been named one of Chicago's 101 Best and Brightest Companies to Work For by the National Association for Business Resources (NABR) for the second consecutive year. The winners will be honored at a symposium and awards luncheon on Mon., Aug. 1, 2011 at the Chicago Oak Brook Marriott.
The NABR's 101 Best and Brightest program was established to recognize organizations that offer employees the highest quality human resources initiatives. Top Chicago companies are evaluated by an independent research firm that assesses each entrant's strengths and weaknesses of the company overall, its HR function and employee engagement levels and assists in identifying and eliminating potential areas of concern for companies looking to hire, train and retain the best talent.
"This year's winners epitomize what it means to be committed to employees. Our winners excelled at employee relations, used innovation to motivate employees, implemented creative compensation programs and more. They serve as a standard for other companies to work toward," said Jennifer Kluge, NABR president. "We are proud to honor this year's 101 winners."
Each company is evaluated across multiple categories, including: communication, community initiatives, compensation and benefits, diversity and multiculturalism, employee education and development, employee engagement and commitment, recognition and retention, small business, recruitment and selection, and work-life balance.
Rasmussen College, which has four Illinois college campus locations, ranked in the 90th percentile or higher in the areas of recruitment and selection, communication, diversity and multiculturalism and employee engagement and commitment.
"As a leading provider of career-focused education, the quality of the experience we provide for our students is heavily dependent on the quality of our team," said Rasmussen College CEO Tom Slagle. "We strive to provide the same enriching and supportive environment for our employees as we do for our students, and it is an immense honor to be recognized once again as a top Chicago company."
Rasmussen College's mission to promote lifelong learning extends from its students to its employees. College employees benefit from substantial tuition reimbursement and scholarship benefits that they can use to broaden their knowledge, earn an additional degree through the College or an advanced degree through a variety of other universities. Employee benefits include health, dental, vision and life insurance, as well as paid vacations and holidays, short- and long-term disability and a 401(k) retirement plan.
All of the Chicago's 101 Best and Brightest Companies to Work For winners will be honored during the awards luncheon at 11:45 a.m. on August 1 when the top 11 elite winners will also be revealed. Judy Hsu from ABC 7 Chicago News and Pat Cassidy from WLS News Radio will emcee the awards ceremony.
Chicago's 101 Best and Brightest Companies to Work For is sponsored by FONA International, Harrah's Joliet, IIT's Center for Research and Service, The Management Association of Illinois, Verizon Wireless, Assurance, ABC 7 Chicago, North Shore Pro-Active Health, WLS-AM 890, The Fruit Guys and Companion Life.
To read this press release in its entirety, or others like it, visit http://www.rasmussen.edu/press-release/2011-07-14/rasmussen-named-101-best-and-brightest-company-in-chicago/.
ABOUT RASMUSSEN COLLEGE:
An innovator of higher education, Rasmussen College is a career-focused, private college that specializes in offering the most in-demand degree programs in a highly supportive, student-centered educational environment. Rasmussen College offers market-relevant programs from the certificate and diploma level through the associate's and bachelor's level online and across its 22 campuses in the Midwest and Florida to more than 15,000 students. By combining its expertise in career development with high academic standards and with unparalleled student support services, graduates of Rasmussen College leave with the most up-to-date knowledge, the skills that employers look for, and the tools to succeed in their chosen field. Since 1900, the primary focus at Rasmussen College has remained constant: student achievement is of the upmost importance, the employer who hires its students continues to be a valued partner, and Rasmussen College is dedicated to being a primary contributor to the growth and development of the communities it serves. For more information about Rasmussen College, visit Rasmussen.edu.
###