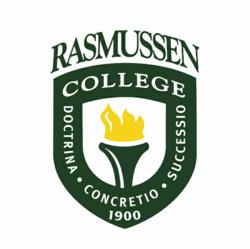 A hallmark of the Rasmussen College experience is the opportunity to explore and realize your full potential—and this applies to both students and employees
Minneapolis, MN (PRWEB) July 19, 2011
Rasmussen College announced today it has once again been voted one of the 140 Top Workplaces in the Twin Cities area in the annual Minneapolis Star Tribune- Workplace Dynamics survey of Minnesota employees. This marks the second consecutive year Rasmussen has earned a coveted spot on the list as a top Minnesota employer.
In the survey of 33,193 Minnesota professionals, Rasmussen garnered favorable results, qualifying as a Top Workplace in the Workplace Dynamics' national benchmark, in the categories of strategic direction, career opportunities, management quality and working atmosphere and environment.
Rasmussen employs 551 at nine Minnesota college locations, providing post-secondary educational services and offering degrees in high-demand fields through its network of 22 total campuses in the Midwest and Florida, as well as through its online degree programs.
Conducted in partnership with Workplace Dynamics, the Star Tribune survey underscores the fact that salary and benefits aren't the only factors that attract top talent. Employees also want to feel as though they are part of something meaningful and work in an environment where their contributions and efforts are valued as part of the organization's long-term success.
"A hallmark of the Rasmussen College experience is the opportunity to explore and realize your full potential—and this applies to both students and employees," said Rasmussen College CEO Tom Slagle. "We're honored to be included among this distinguished list of Minnesota employers in our area who foster a rewarding and fulfilling environment for our team members."
As part of the College's mission to promote lifelong learning among both students and employees, Rasmussen College offers continuing education and professional development benefits.
To read this press release in its entirety, and others like it, visit http://www.rasmussen.edu/press-release/2011-07-14/rasmussen-ranks-in-top-workplaces-in-twin-cities/.
ABOUT RASMUSSEN COLLEGE:
An innovator of higher education, Rasmussen College is a career-focused, private college that specializes in offering the most in-demand degree programs in a highly supportive, student-centered educational environment. Rasmussen College offers market-relevant programs from the certificate and diploma level through the associate's and bachelor's level online and across its 22 campuses in the Midwest and Florida to more than 15,000 students. By combining its expertise in career development with high academic standards and with unparalleled student support services, graduates of Rasmussen College leave with the most up-to-date knowledge, the skills that employers look for, and the tools to succeed in their chosen field. Since 1900, the primary focus at Rasmussen College has remained constant: student achievement is of the utmost importance, the employer who hires its students continues to be a valued partner, and Rasmussen College is dedicated to being a primary contributor to the growth and development of the communities it serves.
###