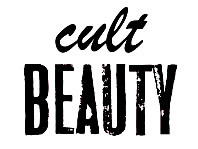 (PRWEB UK) 18 July 2011
CultBeauty.co.uk, the world's leading online retailer of cult beauty products, closed its first round of investment with two founding partners of Net-a-Porter.com. Murray Salmon, who was Finance Director and Head of Operations, led the investment and will join Cult Beauty's Board of Directors. He is partnered by former Chief Operating Officer Mark Quinn-Newall.
"The advantages of investing in renewable products markets, with fragmented existing participants, through an experienced and professional management team focused on high levels of customer service, make Cult Beauty a fantastic business to drive this online sector forward." Murray Salmon, Head of Finance & Operations, CultBeauty.co.uk.
Jessica DeLuca Moore and Alexia Inge launched Cult Beauty in June 2008 against a backdrop of global financial meltdown with just £70,000 of savings. Bucking the downward retail trend, the London-based business has gone from strength to strength, with year-on-year revenue growth of 300%.
Cult Beauty has pioneered an expert-edited approach to selling beauty, where customers have access to product recommendations and know-how usually available only to an A-list elite. An unrivalled panel of 48 world-class hair and beauty experts filters through the excess of choice that plagues the industry to present a tightly edited selection of cult beauty products. The entire ethos of the business is customer-centric, shifting power from the brands and advertisers to the consumer. Cult Beauty gives customers the transparent, plain-spoken information they need to become savvy, confident consumers.
"We came across a lot of resistance from beauty brands who saw the Internet as the 'Wild West' of retail. But I wanted to create a resource to help women discern the truth about what really works from the pseudo-scientific advertising claims and airbrushed images we're all bombarded with daily. The site aims to answer the age-old question – what's she using?"
Jessica DeLuca Moore, Managing Director & co-founder, CultBeauty.co.uk
Known for its innovation and customer service, Cult Beauty has become a reference point for customers and beauty journalists alike, with Vogue calling their blog, "the news-led blog beauty editors swear by". In just three years they've garnering impressive accolades: Alexia and Jessica were the 2010 stars of Management Today's 35 Under 35 list of "High-flyers leading the recovery" (also featured on the front page of the Sunday Times Business section), Sunday Times Style Editor's Choice for Best Beauty Website 2010, the Telegraph & American Express Enriched List (for bringing integrity to the industry), InStyle and Stella Magazine's Top 50 International Style Sites and Lastminute.com's Top 10 beauty blogs worldwide.
"Our mission is to de-mystify the beauty industry, combining the vast knowledge of our experts to filter out the blaggers and braggers from the gems that do what they say on the tin, to create a Beauty Hall of Fame you can shop." Alexia Inge, Brand Director & co-founder, CultBeauty.co.uk
ABOUT CULT BEAUTY
Cult Beauty is an award-winning beauty e-tailer that cherry-picks and sells only the best beauty products from around the world, from the latest scientific innovations to hundred year old remedies that have never been bettered. Cult Beauty offers access to over 600 of the world's most effective products from cult brands such as MV Organic Skincare, DuWop, Invisible Zinc, Escentric Molecules, Clarisonic, Rodin Olio Lusso, RMS Beauty, rahua, Omorovicza, Face Atelier, Caudalie, Davines, Perricone MD, Philip B and many more. With its unrivalled panel of 48 world-class experts (who advise A-listers and royalty), award-winning editorial, and tightly edited selection of cult beauty products, CultBeauty.co.uk is the Beauty Hall of Fame you can shop.
###