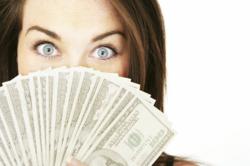 Money is the life blood of any business.
Spring, TX (PRWEB) July 18, 2011
Many business owners have struggled with the weak economy over the past 3 years. Entrepreneurs have found it difficult to obtain working capital for their business. A little extra money can often make a huge difference to a small business owner. Merchant Money has designed a "90 Day-Interest Free Business Loan" program to provide extra cash to help business owners.
This program has never been offered before in the Merchant Cash Advance industry. Merchant Money will loan up to $5,000 or 15% of a business's credit card processing volume for 90 days interest free for switching their merchant account provider to Merchant Money. The merchant's current Visa and MasterCard processing rates will not be increased to pay for the loan. Remarkably, they have created a true interest free business loan.
Merchant Money has been located in the Houston area for 14 years and is a member of the Better Business Bureau. Merchant Money started offering credit card terminals and merchant accounts to small business owners nationwide. In 2004, they moved into merchant cash advance industry funding millions of dollars to small business owners who needed money to help their business grow.
Qualified merchants are allowed to use the money for business or personal use. Merchant Money will deduct a small percentage of the merchant's credit card processing transactions to repay the loan.
Merchants who need additional funds can combine the Interest Free Business Loan Program with a traditional merchant cash advance.
# # #