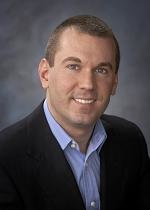 A salesperson who uses ... online marketing or social media gets prospects to approach them rather than intruding on prospects with annoying cold calls.
San Antonio, TX (PRWEB) July 15, 2011
Business to business sales is supposed to be about a mutually beneficial relationship between buyers and sellers, but that is increasingly not the case, according to New York Times best-selling author Frank Rumbauskas of "Never Cold Call Again" (http://www.nevercoldcall.com) and several other books.
"The process of business to business sales is supposed to be about a salesperson analyzing a business's problems in a particular area, and presenting solutions to solve those problems. However, the sales methods taught by today's companies - and even most books and seminars - foster exactly the opposite environment," says Rumbauskas.
The issue at hand, he explains, is that modern sales training processes include a series of steps that induce sales resistance at every point along the way. To overcome this problem, Frank provides the following sales tips:
1. Don't cold call. Cold calling, he explains, is usually at fault for starting a business to business sales process under an air of conflict. "Prospects don't like intrusive cold calls, a fact confirmed by a study conducted at the Kenan-Flagler Business School at the University of North Carolina, which explained that over 80% of executives flat-out refuse them." He encourages salespeople to use modern prospecting techniques like online marketing and social media instead.
2. Understand how a business owner thinks. "Now that I'm a business owner myself, I recognize how many things salespeople say to me that are so far off-base that they set up the conditions of conflict," explains Rumbauskas. One example he gives is when a salesperson says that a purchase is a tax deduction to a business, which, even when that's the case, it's still an expense to a business owner. Statements such as those make a salesperson look foolish to a prospect and destroy any trust that may have existed.
3. Examine all sales activities closely. In his sales training programs, Rumbauskas asks salespeople to take an honest look at how they're conducting themselves, and to put each and every one of their sales activities into a context of conflict or cooperation. "Most salespeople are shocked to learn that they're really their own worst enemy when they view their conduct through this filter. This opens their minds to fully understand why most modern sales activities, and cold calling in particular, work against salespeople and makes business to business sales much more difficult than it needs to be."
For more information on how to sell to businesses without cold calling and other self-defeating sales activities, readers can download a free 37-page PDF preview of Frank's sales system at http://www.nevercoldcall.com
# # #