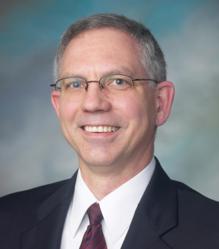 It is the only inventory search site that shows the exact, in-stock result first.
Alpharetta, GA (PRWEB) July 19, 2011
Counterfeiting is not just a problem limited to the supply chain. A design engineer who is not careful where he orders components for a new project can also create downstream production problems or spend unnecessary hours troubleshooting a perfectly good design.
The Electronic Components Industry Association (ECIA), a leading organization dedicated to supporting the expanding needs and interests of the authorized electronics supply chain, recently launched the non-profit website, http://www.ECIAauthorized.com in response to the growing problem of counterfeit parts. The new site is the fastest and most complete authorized electronics inventory search available. Mouser Electronics was a critical factor in the site's creation and launch.
According to ECIA President, Robin B. Gray, Jr., "When the ECIA board of Directors voted to create a website dedicated to delivering the only industry-sponsored authorized inventory search; we needed an e-business expert to lead the effort. The Board unanimously selected Mouser CEO, Glenn Smith as project chairman."
The website ECIAauthorized.com project team included professionals from all of the industry's top component distributors. The site provides only manufacturer authorized inventory and results are ranked based on search match and availability. Buyers and engineers can search using a full or partial manufacturer's part number to find components in stock at ECIA authorized distributors, eliminating risks to new product designs, to customers, and to business reputations.
According to Glenn Smith, "We had a great team of ECIA members that produced ECIAauthorized.com. Everyone took great care to produce a site to meet the needs of the customer. It is the only inventory search site that shows the exact, in-stock result first. ECIA does not allow distributors to buy their way to the top of the search results. This means the customer always sees the results of an unbiased search."
In a recent report from the American National Standards Institute (ANSI), the cost of counterfeit goods in the global supply chain is costing U.S. companies as much as $250 billion annually. The use of counterfeit parts causes everything from problematic designs, production shutdowns and product failure. The secure way to receive genuine parts is to purchase them directly through manufacturer authorized sources. Even if the design is flawless, a counterfeit component can cause the design to operate improperly, or may fail to meet quality, performance and safety standards.
The use of counterfeit parts often leads to costly delays, redesigns and ultimately costing customers a time-to-market advantage. Design problems can also occur when a component's performance doesn't match the current datasheet. This can be caused by a component that was not properly stored, properly handled or is from an obsolete production. Purchasing from manufacturer authorized sources prevents these problems from entering a product's design cycle.
About ECIA
The Electronic Components Industry Association (ECIA) was formed in 2011 by the combination of the National Electronic Distributors Association (NEDA) and the Electronic Components Association (ECA). The Association connects all segments of the electronic components industry including manufacturers, authorized distributors and manufacturers representatives. ECIA members are involved in networking, development of industry guidelines and standards, advocacy, research, conferences and exhibitions and special interest roundtables. For more information, visit http://www.eciaonline.org.
About Mouser Electronics
Mouser Electronics, a subsidiary of TTI, Inc., is part of Warren Buffett's Berkshire Hathaway family of companies. Mouser is an authorized semiconductor and electronic component distributor, focused design engineers. Mouser is known for its rapid introduction of new products and new technologies to the market. Mouser.com features more than 2 million products online from more than 400 manufacturers. Mouser provides designers with up-to-date data on the components now available for the next generation of electronic devices. Mouser ships globally to over 300,000 customers in 170 countries from its 492,000 sq. ft. state-of-the-art facility near Dallas, Texas. For more information, visit http://www.mouser.com.
###