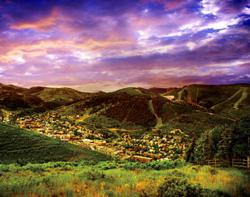 "...Park City, Deer Valley and The Canyons are the world's premier ski mountains and we're excited about aligning our strong Gondola Resorts brand with these powerful resorts.
Park City, UT (PRWEB) July 19, 2011
Gondola Resorts, Inc. announced today expansion of their vacation rental business into the state of Utah. The company will feature operations at three resorts including Park City, Deer Valley and The Canyons offering over 150 vacation rentals via a downtown Park City office.
This will be the vacation rental giant's first step into the Utah lodging market. Designated as one of the largest resort lodging providers in Colorado, Gondola Resorts will now offer consumers new choices in lodging at all three Park City ski resorts. The 2011/12 ski season will see offerings for such Park City locations as The Galleria, Lift Lodge, Edelweis Haus, Park Station, Snowcrest, Town Pointe and The Racquet Club.
Gondola Resorts has also partnered with Park City Lodging, Inc. to offer full 24-Hour services via their downtown Park City welcome center. This location affords the convenience guests covet during a vacation, yet remains only steps away from endless adventures on the slopes, as well as numerous Park City restaurants, galleries, bars and boutiques. Offering an exceptional arrival location for guests coupled with the ultimate in ski-in ski-out luxury, Gondola
Resorts hopes to add a new dimension in customer service to the Utah lodging industry. Rentals can accommodate one-twenty guests with various choices at The Canyons and Deer Valley. Vacation rental choices include condos, lofts & mountain lodges which targets the needs set by snow-hungry skiers and snowboarders.
"In our opinion, Park City, Deer Valley and The Canyons are the world's premier ski mountains and we're excited about aligning our strong Gondola Resorts brand with these powerful resorts. We look forward to serving our returning guests and new visitors from all over the world while offering them world-class accomodations in Utah. Additionally, Gondola Resorts' reservations' team can't wait to bring the best in customer service to the Park City vacation rental market," says Gino Malara, the company's CEO.
Gondola Resorts' new location will offer signature promotions for Deer Valley, The Canyons and Park City including free night stays, discounted lift tickets, ski/snowboard rentals and ski delivery. For example, "D2D" - a Christy Sports company, delivers the latest ski rentals and snowboard rentals to any Gondola Resorts rental home at a time convenient for guests. Gondola Resorts is an affiliate of both companies.
The readers of SKI Magazine have voted Deer Valley Ski Resort #1 for 2011, Park City Mountain Resort #4 and The Canyons Ski Resort #20. Also, Deer Valley is sixth in Barron's Magazine's "Top Second Home Communities" list for the fourth year in a row.
Park City hosted many of the events at the 2002 Winter Olympic games and is also the home to the Sundance Film Festival. Park City is located 33 miles east of Utah's capitol - Salt Lake City and 35 minutes from the Salt Lake City International airport.
About Gondola Resorts, Inc.
Gondola Resorts, Inc. provides vacation rental homes, condos and villas delivering on the promise of helping vacation travelers discover the alternative to small and confined hotel rooms. Gondola Resorts is one of the leading regional lodging providers, offering rentals in some of the most spectacular resort locations in Colorado, Utah and Florida. Gondola Resorts is based in Denver, Colorado with partnership operations in Aspen, Breckenridge, Copper Mountain, Deer Valley, Keystone, Orlando, Steamboat Springs, Summit County, The Canyons and Telluride.
###