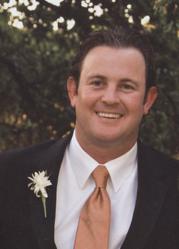 Newport Beach, CA (PRWEB) July 17, 2011
Westport Properties, Inc. (WPI) & Storage Network Advantage, LLC (SNA) hire Dave King as Business Development Manager to help grow their platform nationally.
"We are very excited to have Dave on board," states Drew Hoeven, a Principal of SNA and WPI. "He brings a lot of industry relationships and knowledge to the team. We have worked closely with Dave in the past and were well aware of his capabilities. He will bring a fresh perspective and many new ideas to the table."
King joins WPI with several years of experience in General Business Development. His experience includes B2B Sales, Sales Training, Sales Team Management/Leadership and Recruiting. Most recently, King was a Business Development Manager for OpenTech Alliance, Inc. in Phoenix where he achieved 100%+ sales quota in 2010 and accelerated new business in every year of his employment.
"With Dave's skill sets we are confident he will help us continue to build our member network for SNA and help expand our 3rd party business for WPI," explains Hoeven.
"I am extremely excited to join the team at Westport Properties. Their overall flexibility as an organization is what attracted me. As an owner/operator of 44 properties and growing, Westport has a very unique perspective when it comes to 3rd Party Management and to building the Storage Network Advantage. They are definitely looking out for the best interests of the small to mid-sized self-storage operators. It is important now more than ever to focus on reducing costs and increasing revenues. Utilizing in-house resources and processes for 3rd Party Management and leveraging the size of the SNA for buying power with vendors are definitely steps in the right direction. I can't wait to help them continue to grow," said King.
For more information on the services of Westport Properties, US Storage Centers and Storage Network Advantage please visit http://www.usstoragecenters.com, http://www.storagenetworkadvantage.com or call 949-748-5900.
About Westport Properties, Inc. & Storage Network Advantage, LLC
Westport Properties is a full-service real estate company specializing in the self storage industry and was founded by Barry Hoeven in 1985. Westport Properties has built & acquired over 3 million sq.ft. of rentable storage space in 5 states. Hoeven currently serves as President of Westport, and over the years has surrounded himself with a solid management team holding many years of experience in general contracting, development & entitlements, acquisitions, finance, management, operations and insurance.
Storage Network Advantage launched in September of 2010 to leverage buying power for small and mid sized operators around the country. SNA currently has over 700 members and 20 vendors to date. The network is currently run by owners, for owners. SNA differs from other buying groups as WPI utilizes every vendor partner for our daily operations.
# # #