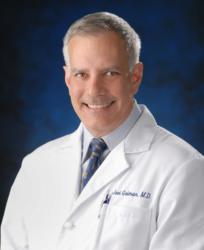 Orange, CA (PRWEB) July 15, 2011
A California woman is accused of drugging her husband, tying him to the bed, then cutting off his penis and throwing it in a garbage disposal. According to media reports, the victim is listed in good condition at UC, Irvine Medical Center where Dr. Joel Gelman is Director of the Center for Reconstructive Urology and an internationally renowned expert in male urethral and genital reconstructive surgery. The AP quotes Dr. Gelman as saying a severed penis is "a terrible loss and it's the hardest thing, in our specialty, to deal with surgically."
According to Dr. Gelman, few Urologists in the United States have expertise in male urethral and genital reconstructive surgery, a specialty that involves the surgical "rebuilding" of damaged or injured urethra or genital tissues by techniques called tissue transfer. Dr. Gelman reports that tissues can be taken from parts of the body where removal does not cause disability and then transferred to another part of the body where there is a need for tissue to be added to restore function due to damage from trauma or other causes. When there is damage to the urethra, the tube that transports urine from the bladder to the tip of the penis, a new urethra can be built from tissue grafted from inside the cheek called buccal mucosa, Gelman said. Urethral reconstructive surgery for urethral stricture or loss, is called urethroplasty, and this surgery can restore normal urination with a very high success rate, even when large portions of the urethra are damaged.
According to Dr. Gelman, scrotal skin that is lost due to trauma or infection such as gangrene can be replaced with skin grafting from the thigh, and this surgery offers a very acceptable cosmetic result. Some men develop an abnormal scarring of the penis itself that causes bending of the penis of up to 90 degrees when erect, a disease called Peyronie's Disease. This penile curvature can be corrected by adding grafts of tissue from under the skin of the abdomen, called dermis, to the scarred area.
However, although Dr. Gelman did not comment on a specific case, he was in general less optimistic when discussing the options for the treatment of penile amputation injuries. "When the amputated penis is preserved, the severed organ can be re-attached, often with the preservation of skin, erectile function, sensation, and normal urination at the tip of the penis". However, when the penis is not preserved, Dr. Gelman said this is a "devastating loss" and that one option is to only close the wound and create an opening for the urethra at a suitable location. There is also the option of a very complex reconstructive surgery called a forearm free flap phalloplasty, a surgery where tissues from the forearm are removed, configured to look like a penis, brought down to the genital area, and connected to nearby blood vessels and nerves using an operating microscope. The urethra is also reconstructed to form a skin tube and attached to the native normal urethra. However, Dr. Gelman stressed that this complex surgery creates a phallus, not a penis, and that current reconstructive techniques offer the potential for improved urinary function and sexual function if a penile implant is inserted, but have very significant limitations, and men considering this surgery must be carefully counseled prior to surgery so that their expectations will be realistic.
Dr. Gelman is the Director of the Center for Reconstructive Urology at the UC, Irvine Medical Center and the only Urologist in Southern California who is fellowship trained and exclusively specialized in male urethral and penile reconstructive surgery. More information male urologic reconstruction can be found at http://www.centerforreconstructiveurology.org.
###