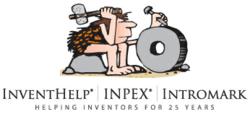 Pittsburgh, PA (PRWEB) July 20, 2011
InventHelp®, America's largest inventor service company, announces that one of its clients, an inventor from New York, has designed modified athletic pants that would feature sewn-in insulating gloves. This invention is patented.
"Thermo Pants" would feature thin gloves, yet they would be highly insulated to keep an athlete's hands warm during game downtime or in between plays. The apparel could eliminate the need for the player to wear gloves. The thin design would prevent the gloves from interfering with the wearer's movements.
Thermo Pants would consist of athletic-style pants that would feature built-in gloves. The gloves could be producible from a thin, dense, synthetic-fiber thermal insulation and would be sewn into the pants. The gloves would be positioned toward the tops of the user's legs and would be angled inward for comfort. The apparel does not feature hard warming devices that a wearer could fall on or injure themselves. Thermo Pants may be incorporated into a variety of different styles of athletic pants, such as pants used for soccer, football and field hockey. Other uses would benefit quarterbacks, coaches and assistant coaches, cheerleaders, cameramen, referees and spectators.
InventHelp® is attempting to submit the invention to companies for review. If substantial interest is expressed, the company will attempt to negotiate for a sale or royalties for the inventor. For more information, telephone Dept.09-LGI-983 at (800) 851-6030.
###