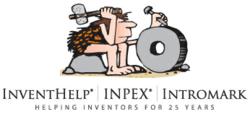 Pittsburgh, PA (PRWEB) July 22, 2011
InventHelp®, America's largest inventor service company, announces that one of its clients, an inventor from California, has designed a machine that could enable a user to purchase music, movies and games and download them to an mp3 player while in a public place. This invention is patented.
The "MP3 Loader" device would feature a touch screen and would be comparable in size and appearance to an ATM machine. This station could afford a user a quick, convenient means for downloading music and other media while in an airport, library or other public building. The unit could be installed in schools for education purposes, allowing students access to history videos and classic movies, for example. The MP3 Loader would be ideal for use by busy individuals who do not have time to sit at their computer.
The MP3 Loader would consist of a computerized music device that would resemble an ATM machine and contain a library of music, videos and movies. The octagonal device would measure approximately 5 feet tall and 3 to 6 feet in diameter. The unit would include eight stations, one on every side of the unit. A touch screen would be featured on the front panel and a power plug and USB port would be built into the lower part of the front panel. A user would operate the touch screen to select and download music, videos or movies.
InventHelp® is attempting to submit the invention to companies for review. If substantial interest is expressed, the company will attempt to negotiate for a sale or royalties for the inventor. For more information, telephone Dept. 08-GDA-3655 at (800) 851-6030.
# # #