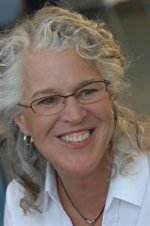 "In every moment, we are either interfering with or enhancing the relationship we have with our children. The choice is ours."
– Vicki Hoefle
Middlebury, VT (PRWEB) July 19, 2011
Building on more than 20 years of experience as a parent educator, Vicki Hoefle, founder and director of parentingontrack.com, announces the release of a new website for her widely acclaimed parenting program, Parenting On Track™.
In addition to online coaching with parenting expert, Vicki Hoefle, a multi-media course designed to help parents develop a proactive parenting approach based on building confidence, self-reliance and independence, the website offers loads of easily accessible information on popular parenting topics from creating routines to fighting. Based in Adlerian Psychology, the program offers a diagnostic framework for parents to assess where their family is today, along with concrete tools to move intentionally toward their vision for the future and the website offers free information to get you started.
"At best, we have 18 years to teach our children the skills they'll need to walk into their adult lives with confidence and enthusiasm," says Hoefle. "I've raised 5 kids and taught this class to tens of thousands of parents, and I can tell you that this program works."
"Most parents come into the program with specific questions about a certain behavior—from whining to getting kids to help out around the house," says Hoefle, "and we tackle those issues, but from an angle that looks at the root causes of those behaviors to provide a long term fix, not just a band-aid."
The website includes a blog with numerous articles for parents to access information that is sustainable for the long haul. Parents are challenged to look at their own belief systems and understand how they are interfering with, or encouraging, their children.
"Parenting On Track™ has had an enormous effect on our family and the way we interact, for the better," said Jen Allred. "We have gained respect and increased independence, patience and organization. Our quality of life as a family has improved dramatically."
Parenting On Track™ is a proactive, sustainable program based on Adlerian Psychology. From eliminating "useless" behaviors such as whining and power struggles, to showing children that they are capable and important members of the family, the Parenting On Track™ program provides parents with tools to create a respectful and peaceful family life. The program was recently awarded The Baby Planners™ Seal of Approval & received the Parent Tested Parent Approved Award. For more information, or to purchase the Parenting on Track™ Home Program, please visit parentingontrack.com.
###