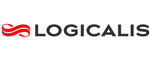 IT convergence is absolutely real. And it is more than simple server virtualization.
(PRWEB) July 26, 2011
The future of computing can be described as a data center that is a dynamic environment consisting of pools of high-performing computing resources that can be centrally managed, readily automated and efficiently maintained – a converged infrastructure, a term first coined by HP. According to Logicalis (http://www.us.logicalis.com), an international provider of integrated information and communications technology (ICT) solutions and services, today's converged infrastructure provides a roadmap that CIOs and IT pros can follow at their own pace, as needs and budgets allow, to establish a common modular infrastructure through solutions that group servers, storage and I/O resources into shared pools of computing resources.
"Someone asked me the other day if the converged infrastructure is real or just smart marketing," says Brett Anderson, director of HP Servers and Networking for Logicalis. "IT convergence is absolutely real. And it is more than simple server virtualization. IT convergence is about taking a holistic view of the resources within a data center – compute, storage, network, power, cooling, applications, middleware – and enabling those resources to be dynamically allocated and reclaimed as business changes dictate."
Converged infrastructure breaks from the tradition of dividing the IT environment into silos by product category, such as servers, storage, networks and management. Instead, the framework first outlined by HP visualizes the converged infrastructure as four sets of related functionality that help free up time – potentially by as much as 70 percent – when IT pros would otherwise be scrambling to keep their existing IT environments from self-destructing. This means better business functionality for the company as a whole, leaving time for the innovative IT projects that support the business' efficiency, productivity and growth.
What Does A Converged Infrastructure Look Like?
1. Single Management View: A common management platform to manage technologies from infrastructure to applications
2. Shared Network Resources: A common, wired-once, virtual network
3. Pooled Computing Resources: Virtualized computer, memory, storage and network resources
4. Smart Power Management Platform: An intelligent energy management grid that encompasses all systems and facilities
For IT pros anxious for this centrally managed computing nirvana to arrive, it's important to note that the technology to accomplish this exists today. The only thing standing in most CIOs' way today is budget. To set the course toward a more manageable IT environment, CIOs and IT managers need only to stop thinking in terms of discrete servers and storage for every application and start thinking about shared interoperable resources across an entire IT infrastructure. The roadmap toward a converged infrastructure will be a natural progression from one-to-one to one-to-many.
To learn more, visit Logicalis' dedicated converged infrastructure Web site here http://www.us.logicalis.com/hpci.
Read Logicalis' feature article, "A Practical Strategy for Converged Infrastructure," here http://www.us.logicalis.com/pdf/hpci-feature-story.pdf.
Twitter: Follow us to keep up-to-date with @Logicalis.
About Logicalis
Logicalis is an international provider of integrated information and communications technology (ICT) solutions and services founded on a superior breadth of knowledge and expertise in communications & collaboration; data center; and professional and managed services.
Logicalis Group employs approximately 2,500 people worldwide, including highly trained service specialists who design, specify, deploy and manage complex ICT infrastructures to meet the needs of over 5,000 corporate and public sector customers. To achieve this, Logicalis maintains strong partnerships with technology leaders such as Cisco, HP, IBM and Microsoft.
The Logicalis Group has annualized revenues of over $1 billion, from operations in the UK, US, Germany, South America and Asia Pacific, and is fast establishing itself as one of the leading IT and Communications solution integrators, specializing in the areas of advanced technologies and services.
The Logicalis Group is a division of Datatec Limited, listed on the Johannesburg and London AIM Stock Exchanges, with revenues of approximately $5 billion.
For more information, visit http://www.us.logicalis.com.
###