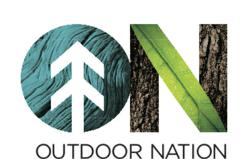 "It is tragic that these young people have come to take responsibility for the future of our state parks and outdoor spaces and they are prevented from doing that because of a of a political stalemate."
St. Paul, MN (PRWEB) July 16, 2011
Outdoor Nation, the youth-led movement championing the outdoors, is coming to the Twin Cities, the third stop on its 2011 Youth Summit series. Faced with the gloomy reality that for many reasons—access, cultural relevance, education, time—America's youth is losing touch with the outdoors resulting in adverse effects to the population and to the outdoor places themselves, Outdoor Nation is empowering the Millennial generation to address the issues head-on and develop their own solutions to these challenges.
The three-day Summit, co-hosted with University of Minnesota and Minnesota State Parks, begins on July 15 at 12:00pm at University of Minnesota-St. Paul's Continuing Education and Conference Center. A diverse group of more than 200 youth leaders aged 16 to 28 is expected at the Midwest Regional Summit. Summit delegates were chosen from online applications as well as nominations from partners.
Midwest Regional Delegates will discuss regional outdoor issues and brainstorm project ideas that will remove barriers to participation and ultimately engage more young people in the outdoors. The top ideas in each region will be determined by democratic vote. The Outdoor Foundation will invest more than $10,000 in these youth-driven projects—a total of $100,000 for all the Summits with support from the National Park Service's Rivers and Trails and Conservation Assistance National Programs, to support and help implement the America's Great Outdoors initiative.
Delegates will also address issues surrounding America's State Parks, its national partner and top cause for 2011. Faced with deep budget cuts and unprecedented park closures, America's state parks have been identified by the Outdoor Nation community of 'Outsiders' as its top advocacy issue because of their unmatched importance in America's outdoor recreation.
Outdoor Nation wouldn't have the appeal that it does with the Millennial generation if it was all work and no play. Unfortunately, because of the government shutdown, a free community Summer Fun Day that was planned with the Minnesota State Parks to introduce thousands of local residents to a day of paddling, biking, fishing, hiking, climbing and lots of other recreation activities has been cancelled.
"It is really tragic to think that these young people have come from all across the region to illustrate their commitment and take responsibility for the future of our state parks and outdoor spaces and they are prevented from doing that because of a political stalemate," said Christine Fanning, Executive Director of the Outdoor Foundation. "These young leaders have identified access to the outdoors as one of the primary rights that will be demanded by their generation, and now it is their responsibility to put policymakers on notice that closing our state parks—the recreations spaces close-to-home that are part of our birthright—is not ok."
The Outdoor Nation Regional Youth Summit series started three weeks ago in New York City, then went to Atlanta and will continue in Denver and San Francisco. Throughout the summer, the Youth Summits will engage more than 1,300 young leaders, and thousands more will tune in online at OutdoorNation.org.
Support for Outdoor Nation is generously provided by the Outdoor Foundation and, national presenting sponsors, The North Face, The REI Foundation and The Conservation Fund.
The Summits are supported by many other notable organizations including Recreational Boating and Fishing Foundation, America's State Parks, the National Park Service, Merrell, Play Outdoors, CamelBak, SmartWool, Osprey, the USDA Forest Service, Mountain Hardwear, Eastern Mountain Sports, Johnson and Johnson, CIGNA, S.D. Bechtel, Jr. Foundation, Sierra Club, Circadence, Clark Atlanta University, Georgia State Parks, Colorado State Parks, Minnesota Department of Natural Resources, The Presidio Trust, The Crissy Field Center and more than 100 invested organizations from the public, private and not-for-profit sectors.
Outdoor Nation is an initiative of The Outdoor Foundation and was founded with initial support from The North Face, Recreational Boating and Fishing Foundation, The REI Foundation, The Conservation Fund and the National Park Service.
About the Outdoor Foundation
The Outdoor Foundation is a not-for-profit organization dedicated to inspiring and growing future generations of outdoor enthusiasts. Through groundbreaking research, action oriented outreach, and education programs, the Foundation works with partners to mobilize a major cultural shift that leads all Americans to the great outdoors. In 2010, the Foundation launched Outdoor Nation, a pioneering initiative that aims to empower youth to champion the outdoors on campuses and in communities across the United States. For more information visit: OutdoorFoundation.org and OutdoorNation.org.
Quotes in Support of the Outdoor Nation:
"Outdoor Nation provides a chance to connect with America's young people and encourage them to take advantage of the superb recreational, job, and service opportunities on our public lands and waters," said Secretary of the Interior Ken Salazar. "We look forward to participating in youth summits this summer and finding ways to better connect America's youth to the Great Outdoors."
"The President's America's Great Outdoors initiative and the First Lady's Let's Move Outside! initiative teach and open up access for our nation's youth to reap the many benefits of outdoor recreation – from improved mental and physical health, to better academic performance and reduced stress," said Nancy Sutley, chair of the White House Council on Environmental Quality. "Outdoor Nation is advancing this goal by empowering thousands of young leaders across America to strengthen the connection between health and the outdoors in their communities."
"America's State Parks are proud to be the national partner of Outdoor Nation and named by the 'Outsiders' as their top cause for 2011, " said Joe Elton, president of the National Association of State Park Directors and Director of Virginia State Parks. "Outdoor Nation is attracting and inspiring the best and the brightest young outdoor enthusiasts and advocates in each state, and drawing their attention and support as champions for America's parks at a time when they are experiencing record visitation and challenged by the impact of the nation's economic recession."
"One signature difference in the Outdoor Nation approach is that we are investing in project ideas that come directly from young leaders. The passion and creativity of this generation is really only matched by their incredible ability to mobilize their peers around issues they care about," said Chris Fanning, executive director of the Outdoor Foundation. "With the help of our sponsors, we are very proud that this year, in addition to funding for activation grants, we will also be able to offer each delegate expanded training in key areas of project management, fundraising and partnerships, advocacy, communications and leadership development."
"We're back, and we've grown in both size and enthusiasm for our cause," said 24 year-old Lindsay Bourgoine, Outdoor Nation's lead ambassador from Portland, Maine. "We've also grown in resolve to find solutions to the national and local issues that are keeping people indoors."
"We are extremely proud to be a founding partner of this groundbreaking initiative, bringing young leaders together to share their passion for the outdoors and ultimately find better ways to connect people and nature," said Ann Krcik, director of outdoor participation at The North Face. "By connecting our athletes with these young leaders at this weekend's events in New York, we hope to inspire and enable the next generation of outdoor explorers and conservationists."
"The REI Foundation works to connect more people to the outdoors and Outdoor Nation provides a unique focus on empowering young adults to lead this movement," said Mike Collins, president of The REI Foundation. "We are excited to see Outdoor Nation grow and expand the effort to more cities around the country."
# # #