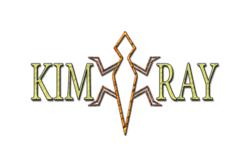 This is a record that would ride in my car coming late at night from the studio and there's a huge audience for that - Akon
Houston, TX (PRWEB) July 17, 2011
Kim Ray, composer singer songwriter, launches a new concept of musical selections on his new website: http://www.kimraymusic.com.
Triggered by an innovative vision, Kim Ray revises music industry standards. Along with the musical selection replacing the popular "album" concept, this artist brings a new music genre: FetchingPop, inspired by Lady Gaga's producer Akon, who had this to say about Kim Ray's sound:
"This is a record that would ride in my car coming late at night from the studio, and there's a huge audience for that."
The first selection "Share My life" is now available for download.
Pop-Rock fans will easily adapt to FetchingPop, the subtle touch of James Blunt and Keith Urban, the rich blend of different instruments and the deep tone of Kim Ray's unique voice.
Media Inquiries:
Julie Lesage
1-866- 569-9202
info(at)kimraymusic(dot)com
# # #