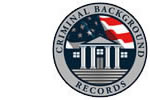 "Incorporating a drug test into existing employment screening programs further secures workplace safety for new and existing employees"
Waltham, MA (PRWEB) July 18, 2011
CriminalBackgroundRecords.com now offers Drug Testing to qualified employment screening clients.
CriminalBackgroundRecords.com announces the addition of drug testing as an additional component to existing sound employment screening programs that already include a criminal background check and social security number trace.
"Workplace safety is the primary reason to add drug screening to any pre existing pre-employment screening program, "says CriminalBackgroundRecords.com employment screening division. One of the critical components of creating a successful work environment is to create a safe work environment. Generally this course of action begins during the hiring process. As new employees are brought into a company they go through a pre-employment background screening process, one that includes several background reports such as criminal record checks, social security records retrieval and several others.
Organizations conduct drug screening for several reasons:
1. Pre-Employment – First and foremost an employer should have a written Drug Screening or Testing policy and they must always have consent prior to demanding or conducting a drug screen. Generally an employee will be presented with an offer to hire prior to a drug test with the condition that a positive result will preclude the candidate from hire. Many companies recognize that a drug test can be prepared as a candidate can stop using prior to the test. These companies often conduct random testing but there are various State laws that regulate this practice. One must be sure of their respective states laws prior to taking this course of action.
2. Reasonable Suspicion – This form of testing occurs when there is suspect behavior at the workplace. "It is extremely important to have clear, consistent definitions of what behavior justifies drug and alcohol testing and any suspicion should be corroborated by another supervisor or manager. Since this type of testing is at the discretion of management, it requires careful, comprehensive supervisor training." (Department of Labor, http://www.dol.gov)
3. Post Accident - Drug testing that occurs after an accident, typically required by the Department of Transportation, and involving commercial drivers.
4. Random – Unscheduled testing.
5. Periodic – Scheduled testing.
It is important to note that drug testing, as shown above, reveals results that are in the moment. Drugs have various levels of "life" in an individual's blood stream and metabolize at different rates of time. Results are only as accurate as the amount of chemistry present. Panel testing for the presence of drugs does not indicate impairment. Impairment is a measurement of one's ability to conduct a specific activity based on their "alertness" as well as their cognitive function. New tests to measure "impairment" are in development.
Drug testing can be used as a basic component of a workplace safety program, one that starts with the hiring process. But in order to have drug screening work effectively and in a manner which will provide optimum results one must have a complete program.
1. Drug policies should be written and presented to all new hires.
2. Drug testing for safety-sensitive functions should be conducted on a random basis.
3. A policy of "Reasonable Suspicion" should be in place.
4. Written consent must be in place and all policies conveyed in a manner employees can easily understand.
In the end drug testing or screening can be a valuable tool as long as those responsible for creating the policies and practices understand the information they are receiving. It is a tool best utilized within a complete and thorough Workplace Drug Testing policy. For more information on Workplace Drug testing go to the Department of Labor's website at http://www.dol.gov.
CriminalBackgroundRecords.com now offers a variety of drug testing and screening options for monthly billed clients. For more information please contact your representative today and they will provide a range of options designed specifically for your company
To sign-up as a monthly billed client and start using CriminalBackgroundRecords.com as your source for driving records, criminal background checks and other background checks on your own please go to the following page and follow the registration instructions: https://www.criminalbackgroundrecords.com/account-form.html?type=MonthlyBilling
If you would like to work with a sales representative to setup a monthly billing account, get discounted pricing and access to criminal records, driving records and drug screening please send an email to bd(at)infoeinc(dot)com and a representative will contact you.
About CriminalBackgroundRecords.com
CriminalBackgroundRecords.com is a national background check provider that specializes in criminal background checks. The site has been providing background checks to employers, landlords, individuals and other entities for almost a decade and has active members in all 50-US States. Individual products include criminal background checks including county, state and national background checks, Social Security number validation, address history traces, Federal court searches, professional verification services, driving records AND NOW Drug Testing.
Visit us online at: http://www.CriminalBackgroundRecords.com.
###