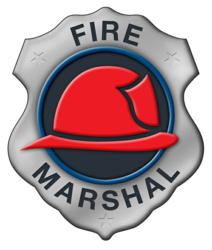 For funeral directors and cremation facilities that have a retort without proper clearance between the retort stack and wood framing members, Fire Marshal provides an economical solution to a potentially catastrophic problem.
South Holland, IL (PRWEB) July 19, 2011
Fire Marshal is a first of its kind, crematory monitoring technology to help prevent crematorium fires from starting. No other product measures the temperature of the attic space above a retort next to the stack. Crematorium fires do happen; most are started at the stack below the roof line an area invisible to the cremationist. Fire Marshal is designed as a multi staged pre-warning system to alert the operator of pending conditions suitable for ignition of combustible materials within the attic or building materials adjacent to the retort exhaust stack. Stages include audible alarm, e-mail/smart phone notification with the final stage being automatic shutdown of the entire system. It also provides electronic archiving for all funeral service and state air permit data.
Cremation is a growing business segment for all Funeral Directors. Fire Marshal provides fire safety and electronic data storage benefits for existing crematories and new installations in the future when purchasing Cremation Systems Retorts (CFS2300). As crematory air permitting scrutiny is increasing, the Data Marshal aspect of Fire Marshal enables easy electronic storage of all afterburner temperature data and annual reporting requirements for every case. The same can be stated for annual funeral service board requirements. Most importantly, when the attic temperature reaches 400 °F Fire Marshal sounds an audible alarm, at 450 °F an email is sent to an internet connected device, at 500 °F the retort is shut down. Crematories that catch fire are not good for local funeral service or the cremation industry.
Video Clip Demonstration: http://www.pixorial.com/watch/0c8691f3ec479992985ac2f3b583655e
###