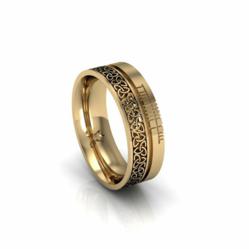 Your wedding band from Dublin, Ireland is a conversation piece for years to come!
Dublin, Ireland (PRWEB) July 18, 2011
Donegal Importers is proud to present Boru Jewelry from Dublin, Ireland. John Murray CEO of Donegal Importers announced "having Boru added to our company line of Ireland products establishes the company as the best source online to purchase a product from Ireland." Mr Murray went on to say, "Boru Jewelry is hallmarked at Dublin Castle and we have carefully chosen to display the best sellers in every category."
All of the products sold on Donegal Importers are produced in the Republic of Ireland. Donegal Importers sells daily irish caps, capes and cloaks, irish sweaters and bath and beauty. A PR spokesperson for Donegal Importers stated "celtic jewelry is the largest selling retail category exported from Ireland. The Boru Jewelry line offers Donegal Importers the ability to offer something for everyone from the emerald isle."
# # #