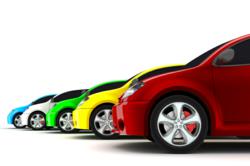 There are no limits to what makes or models customers can choose from. New or used from any dealership nationwide.
(PRWEB) July 18, 2011
This new service will eliminate much of the hassle many expatriates experience when buying a car and trying to apply for credit in the U.S. In the U.S. credit ratings range between 300 and 850 points, with around 650 being the usual minimum score for a loan of any kind to be approved. No matter how much money the expat has in the foreign bank accounts, they will still start with no credit score when moving to the U.S. Many financial institutions will decline any application for credit when the credit score is too low (subprime).
ExpatRide (http://www.ExpatRide.com) does not use the U.S. credit scoring system to qualify their customers.
There are no limitations to ExpatRide's services. The customer can make arrangements for the car before or after relocating to the U.S. With ExpatRide's program there are no restrictions on when to start the process. ExpatRide provides car financing (lease and purchase) for new and used cars. The customer can find a car themselves, or ExpatRide can assist.
ExpatRide offers a free Personal Car Shopper Service - according to their wishes we will locate the vehicle, negotiate the price and check the condition. This ensures that they will get a good price and that the vehicle is in good condition.
With ExpatRide, customers can choose new or used cars from any car dealership nationwide. There are no limits to what makes or models are available - Toyota, Honda, Audi, Hyundai, Subaru, Porsche, BMW or even Bentley and many more.
Auto insurance and long term rental car program is also part of ExpatRide's services.
The idea for ExpatRide came from the Founder's own experiences when moving to USA; trying to lease a car, get a credit card, a cell phone and renting a home. All services that require having a U.S. credit history to be able to be approved by most providers.
ExpatRide is a preferred supplier of many relocation and destination service companies - and a favorite amongst global mobility divisions for corporate relocation.
For more information please email cars(at)ExpatRide(dot)com or visit http://www.ExpatRide.com.
# # #