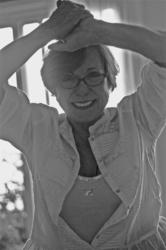 Wave Represents is a new boutique artist representation company where relationships are key and both clients and artists can expect the best personalized service
New York, New York (PRWEB) July 18, 2011
After 35 years at the helm of New York City-based Marge Casey + Associates, one of the country's premiere photo agencies, Marge Casey has exited the company and launched Wave Represents, a boutique-style agency dedicated to hands-on representation of a select roster of photographers, beginning with three legendary image makers - Dean Freeman, Olaf Hauschulz and Peter Zander.
Known for an unerring eye for talent and a commitment to exceptional service, Casey believes that maintaining the client/photographer balance requires trust, honesty and finding the right fit. She has never been afraid to take on new talent, even if they had no track record, and is credited with fostering the careers of many noted photographers.
Casey began in advertising working in the film production department of Benton & Bowles/NY, which produced Charmin's "Mr. Whipple" spots for Procter & Gamble, and commercials for Allstate.
Marge Casey then joined Motion Associates the commercial production company that produced "Madge" the manicurist and Colgate. It was here that she met a number of print photographers who were transitioning to film, including Robert Freeman, the Beatles' favored photographer; Ridley Scott post-Blade Runner, and Richard Avedon who went on to shoot Clairol and Sony spots.
After the birth of her son, Patrick, she founded her own photo agency and through strong research, marketing and many frequent flyer miles built the reputation of Marge Casey + Associates as a national and international firm.
Casey took pride in offering "great creative and sales plus production capabilities," which was a different model for clients at the time.
"It allowed us to provide a complete package to meet clients' needs," she notes. Like other photo agencies, Casey's shop grew in the 1990s and she recently regretted being unable "to nurture photographers as we used to."
With Wave Represents Casey returns to a smaller, more nimble model that will work more efficiently and effectively for clients and photographers alike.
"Clients have been downsizing and are under a great deal of pressure today," she says. "They need to get straight to the point; there's no time to waste. They also expect more and more images and the rights to them: One assignment can provide assets for print, the Internet, direct mail, point of sale and billboards. Our hands-on approach will enable them to hit the ground running once a budget is approved."
Joining Casey at Wave Represents is Paola Ponchielli, formerly her assistant at Marge Casey + Associates, who takes on the role of Partner/Agent and responsibility for content management. Trained in fine art photography, Ponchielli learned about the industry first hand at Marge Casey + Associates. "Everything I know about the business Marge taught me," she says. "That was a great experience for me, and now I'm at a level where we can work together in this new venture. As a photographer myself, I understand the needs of both clients and photographers and how to make the production process work for them."
Wave Represents has already signed Dean Freeman, Olaf Hauschulz and Peter Zander to its roster. "Dean, Olaf and Peter are already successful in their own right. We'll be building on their reputations and introducing them to new people and new markets," says Casey.
Wave Represents signed dual-based Hamburg/New York Hauschulz - an automotive photographer, exclusively in North America. "I've worked with Olaf for ten years, and he approached me wanting a smaller agency," Casey explains. "Nobody can photograph cars the way he can. He's a genius with a real sexy way with sheet metal. Besides shooting outstanding campaigns he has the ability to push brands very organic visually to the next level.
Currently, Olaf is working for AUDI, shooting the main campaigns and just finished redesigning all covers for the AUDI literature department worldwide. Once, during a portfolio review, a creative director told me that if Olaf shot skin as well as he shot sheet metal the skin would be red hot!"
For 25 years, Dean Freeman has been one of the world's premier lifestyle photographers and is now US based, regularly shooting major stars of TV, film, sports and theater including David Beckham, Katy Perry, Leona Lewis, Tom Stoppard and many more and ordinary people in equal measure.
He is known as an icon maker and has chronicled a richly diverse world with great humanity and wit. His work sits in private collections, The National Portrait Gallery and is a regular contributor to GQ, Tatler and Glamour, among many others. His advertising work includes American Express, West, New Look, T-Mobile and Levis and his book on David Beckham has sold over one million copies and it is just one of 10 books he has published. His retrospective "Funkytown" was a much-lauded retrospective and his latest book Michael Buble "On Stage Off Stage" will be published this September. Oh, and if that wasn't enough – he directs too! Represented in Europe by Ridley Scott and Associates and Bandits who also represent iconic photographer Mondino and Sean Ellis.
Peter Zander is an established lifestyle photographer and was shopping for a New York agency, Casey reports. "We first met about 20 years ago then lost touch with each other. A friend recommended that he come and see me and when I saw his work I knew I had to have him on board. Peter's work is intimate and emotional with a lot of depth we'll enjoy bringing out."
"Zander has honed his skills toward defining the moments that connect us all, the common moments, in an intimate and truthful way. His body of work reflects the human life cycle, without boundaries of age or race." She continues. His advertising work runs the gamut from Huggies to Wrangler and Brooks Brothers.
The hands-on, artist-focused Wave Represents signals a new model and a new vision for how clients and photographers will collaborate in the 21st century. "We're here to make everyone's lives easier and have some fun at the same time," Casey says.
###