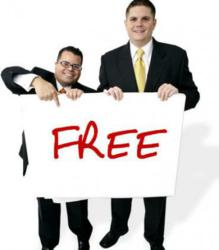 Who says there are no free lunches?
Vancouver, BC (PRWEB) July 19, 2011
Munchkin Sandwich recently launched an online service that promises users free stuff in the mail and printable product coupons that could save them big bucks. Free deals are updated on their website on a daily basis, including weekends. The site is simply a collection of product samples, discount coupons, etc. Users are also allowed to submit their own freebies, subject to the approval of the site administrator.
Munchkin Sandwich's objective is to promote product sample offers or perhaps a printable discount coupon offered by companies all over the world. Free product samples are usually delivered by mail, shipping charges included. It is a great way for companies to market their product and for consumers to try new them. After all, what's not good about receiving free samples and free deals in your mailbox? It is a win-win situation.
The service is completely free of charge for users as well as for companies who submit their free deals to the site. Users can create an account, which allows them to post free deals, comment on them and contact other users on the site. User will soon be able to indicate if they actually received a previously requested free sample in the mail. This way, spam offers can be separated from the genuine ones.
The company is working on adding more features and services to the site. Registered users will soon be able to do a lot more. Create an account for free at http://www.munchkinsandwich.com today and start enjoying the free stuff in the mail!
# # #