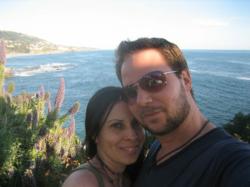 Los Angeles, CA (PRWEB) July 18, 2011
OptionBoost is an option trading video training course for investors interested in learning how to actively trade stock options. The material is presented in an easy-to-follow format and allows the participant to pose questions to the instructor at any time during their training to clarify the concepts discussed.
"The OptionBoost option trading video course was designed for the average investor, helping to bridge the gap between complex stock option strategies and the investor who is interested in learning options, yet is a bit apprehensive due to the overwhelming amount of fragmented information on option trading scattered across the internet," stated Derek Devore, Creator of the options training course.
"I am excited to finally offer this course to assist the beginning investor in transitioning into another facet of investing which is normally viewed as too complex to understand and to guide them in implementing these strategies in their day-to-day trading regimen."
Stock option trading has traditionally been viewed as being accessible only to the sophisticated investor or hedge fund. Now, with the progression of technology and the competition between online brokerage firms, the average investor has much more accessibility to the a new frontier of investing and managing portfolio risk with stock options - an area of investing which was once viewed as only being open to the elite few.
Unlike traditional stock investing, option trading provides the investor with many additional advantages:
*Flexible risk-management using option "spreads" instead of only buying/selling individual stock.
*Better control of portfolio hedging; protecting a portfolio from excessive draw-downs during a volatile market move.
*The ability to profit from sideways movement in the market by capturing "Theta" or time decay.
OptionBoost starts by teaching the investor the fundamental building blocks of option trading, then progressively moves forward on to using these concepts in real-world examples. Students of the course tend to show an accelerated sense of confidence by the third lesson (there are five lessons in total, each lesson is two hours in length).
Investors interested in learning more about the OptionBoost video training course can visit the following link: Option Trading Course
# # #