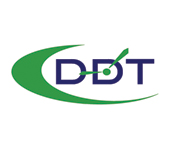 DailyDealTime.com Expands Social Networking with new "Answer" Feature
Philadelphia, PA (PRWEB) July 19, 2011
New daily deal site, DailyDealTime.com, which launched June 1, is celebrating its one month anniversary by adding new social media features to its website. Now, Philadelphia deal shoppers have even more ways to join in the fun with the site's new "Answer" feature and DailyDealTime blog.
Bargain shopping site, DailyDealTime, negotiates exclusive pricing deals with area restaurants and merchants to bring the best shopping discounts to Philadelphia residents. Every day a different deal worth savings of fifty percent or more is featured on the website and its daily newsletter.
Now, the discount savings site is beefing up its social media capabilities, giving subscribers more ways than ever to connect with each other. DailyDealTime.com is placing their customers in the answer seat; putting in place advanced technology that allows subscribers to answer readers' questions directly.
Subscribers simply post any questions they have on a current deal, past deals or even general questions, such as, "Where can I get the best Japanese food ( like sushi, Tempura, etc..) in Philadelphia?" on the site's section. The answers will come straight from other DailyDealTime subscribers, who in turn can post their own follow-up responses. This new "Answer" feature gives subscribers the power to let their voices be heard – talk about their own past experiences with a particular restaurant, store or other establishment; even give "shout outs" to their favorites.
DailyDealTime is also adding a new daily Blog. Subscribers who log in will now be able to read entertaining articles relating to the city of Philadelphia, local events, entertainment, DailyDealTime.com, and other interesting trivia/tidbits.
About Daily Deal Time, Inc.
DailyDealTime.com, an e-commerce social shopping site, is owned by Daily Deal Time, Inc., the brainchild of Philadelphia businessman Tom Luu. The site's advanced technology gives users more freedom to personalize their deals. Subscribers can view, rate and comment on all the available deals in their city with precision and ease, while participating businesses are exposed to the power of social networking and viral marketing.
Shoppers will be offered special savings on a variety of establishments, products and services including but not limited to: restaurants, haircut/spa services, home cleaning services, clothing, dry cleaning, dog grooming, gym memberships, etcetera.
The company is committed to the business community, providing powerful marketing tools to help their featured businesses (DailyDeals) succeed. After handling all promotion, marketing, web content and webpage development, the site provides free partnership training and webinars on sales and marketing in the (Social) Information Age to help local businesses keep pace with today's marketplace.
Shoppers who want to receive the free DailyDealTime e-mail, offering the latest deals in the Metro Philadelphia region can sign up at: http://www.dailydealtime.com
Local and national businesses are encouraged to become the next DailyDeal. Businesses that want to become a DailyDeal should contact: sales@dailydealtime.com
Because like on Wall Street, money doesn't sleep. Business doesn't sleep. And at DailyDealTime...
The Deal Never Sleeps.
For All Media Inquiries Please Contact:
Tom Luu, CEO or Merrie Triplett, Marketing and PR
Daily Deal Time, Inc. DailyDealTime.com
Phone: (888) 821-9372 Phone: (714) 881-6087
Email: mtriplett(at)dailydealtime(dot)com
###