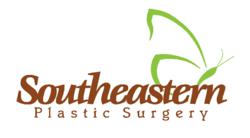 Gastonia, NC (PRWEB) July 18, 2011
Board-Certified Plastic Surgeons Benson E. Timmons IV, M.D, F.A.C.S. and Eric T. Emerson, M.D. announced today that Southeastern Plastic Surgery, which serves patients in greater Charlotte, NC, will be holding its first annual summer sale from Thursday, July 21 to Friday, July 22, 2011 in their Gastonia office from 8 a.m. to 5 p.m. The public is invited to stop by to schedule a free consultation and explore the many options available at Southeastern Plastic Surgery.
"Summer is an excellent time for women and men to choose cosmetic surgery or skin rejuvenation treatments," said Board-Certified Plastic Surgeon, Eric T. Emerson, M.D. "For many, the busy year-round pace slows a bit, allowing time to have a procedure and then relax at home."
The annual Summer Sale at Southeastern Plastic Surgery includes a number of popular services, including the body contouring procedures liposuction and breast augmentation, as well as skin treatments such as micropeels and Pearl Fusion, which improve color, texture and overall appearance. To help you show off your skin this summer, laser hair removal, skincare and makeup are also featured, so your skin can positively glow.
To book an appointment, schedule a free consultation or to learn more about Southeastern Plastic Surgery's Summer Sale, call 704.866.4005 or visit http://www.seplasticsurgery.com
About Southeastern Plastic Surgery
Southeastern Plastic Surgery, the first full-time plastic surgery office in the Gastonia area was opened by Dr. Benson Timmons in 1994. In 1997 to meet growing demand, Dr. Eric Emerson joined the office bringing with him additional credentials in hand surgery to add to the expertise of the practice. Southeastern Plastic Surgery also sees patients in satellite offices in Lake Wylie and Shelby.
Southeastern Plastic Surgery, voted "The Best of Gaston" by readers of the Gaston Gazette for the past four years, prides itself on staying on top of the latest surgical techniques and practices. The surgical suites at Southeastern Plastic Surgery are inspected and credentialed by the most demanding national accreditation organization of in-office surgery centers (AAAASF). Both doctors have published articles on plastic surgery for professional publications and are active members of the community.
The professional team at Southeastern Plastic Surgery has an uncompromising commitment to help patients undergo a seamless experience and to achieve a balance of natural-looking beauty and self-confidence. For more information call 704-866-4005 or visit seplasticsurgery.com.
Southeastern Plastic Surgery has 3 locations: 649 N. New Hope Road in Gastonia, NC; 222 N. Lafayette Street, Suite 24, Shelby, NC and 1200 Village Harbor Drive, Lake Wylie, SC
###