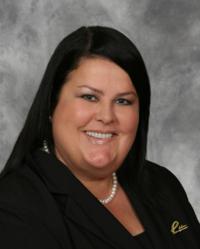 We are truly honored to have been nominated for these prestigious awards by our clients and peers. We are in excellent company in the nomination categories and wish them all the best of luck on September 12th 2011"
Bradenton, FL (PRWEB) July 19, 2011
The EMMAs are the Oscars of the Global Mobility profession and winning an EMMA is the ultimate recognition of professional excellence.
Organized by The Forum for Expatriate Management (FEM), the awards are intended to celebrate excellence and innovation in global mobility programs as well as to recognize the performance of service providers in supporting the ambitions of corporate programs.
Nominated by its customers for three categories, Pro-Link GLOBAL has been shortlisted for – "Legal Provider of The Year" award, "Global Mobility Rising Star of the Year" award for Katharine Salem, Practice Manager and "Global Mobility Professional of the Year" award for Andrea Elliott, Senior Counsel.
The Forum for Expatriate Management is an online community of International Human Resource and Global Mobility professionals that is wholly inclusive in nature and open to both in-house as well as service providers. These awards therefore represent recognition by customers as well as peers.
More than 240 nominations were submitted to The Forum for Expatriate Management in 20 different categories from global mobility professionals around the world in the hope of receiving a nomination for these prestigious awards.
Katharine Salem, on hearing of her nomination for "Global Mobility Rising Star of the Year" award said, "We are truly honored to have been nominated for these prestigious awards by our clients and peers. We are in excellent company in the nomination categories and wish them all the best of luck on September 12th 2011"
2011 is the second year of the EMMA awards, and the second time Pro-Link GLOBAL has been nominated in multiple categories. In 2010, Pro-Link GLOBAL was a finalist in the "Legal Provider of the Year" award category.
The final award ceremony will be held at the FEM Global Mobility Summit at the prestigious Marriott Downtown Magnificent Mile in Chicago on September 12, 2011.
Click here for the short-listed nominees in every category. http://2011-us-emma.totallyexpat.com/us-emmas-shortlist/
About Pro-Link GLOBAL:
Pro-Link GLOBAL, headquartered in Florida, USA, delivers corporate global visa and immigration services in more than 140 global destinations. Pro-Link GLOBAL specializes in global work permits, residence permits, entry visas, and immigration documentation in addition to providing on-site training for Human Resource personnel or Global Mobility Teams in their global compliance requirements. Pro-Link GLOBAL offers a free subscription to their electronic bulletin, "Global BRIEF" which provides the latest breaking news on global immigration law.
For more information about Pro-Link GLOBAL, please contact Ann Merritt, Director, Client Services at + 1 941 462-2911 or visit the PLG website: http://www.pro-linkglobal.com.
###