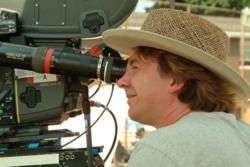 Empowerment and inspiring locals to take part in their own development has always been our goal
Mamaroneck, NY (PRWEB) July 20, 2011
"Altruistic Arcs" (http://www.altruisticarcs.com) is a documentary film project about Social Entrepreneurism that will start shooting in northern India for three weeks this September. From there the project resumes in Marrakesh, Morocco and the High Atlas Mountains, finally returning to New York to complete filming in Rikers Island prison.
"Altruistic Arcs" will document the lives of the co-Founders of ECTA International, Ryan and Amanda Phillips as they build upon their seven year commitment to provide access to healthcare in the remote regions of the Indian Himalayan mountains. They have introduced not one, but two mobile ambulances to the region, replacing a three to five hour hike through the mountains with immediate care and access to hospitals twenty four hours a day.
From there the film jumps to The High Atlas Mountains where Yossef Ben-Meir and the High Atlas Foundation are planting fruit orchards where none has existed before. These unique crops have provided not only much needed nutrition to the local villages, but also gave them a rare commodity in the marketplace- allowing them to lift themselves out of poverty in a truly sustainable way. The film is going to coincide their filming to document the planting of the one millionth fruit tree in the region.
Closer to home will be the filming of Mark Goldsmith and his organization's incredible work at Rikers Island prison. "Getting Out and Staying Out" presents programs within Rikers Island and enlists inmates just after incarceration. Through GOSO inmates are encouraged to obtain their GED's, learn resume writing, develop interpersonal and job skills, and transform their positions in society to become productive citizens. The proof is in the numbers as the recidivism rates clearly show GOSO's progress.
The film was written and will be directed and photographed by Christopher Paul, SOC, a twenty-two year veteran of the film industry in New York. Donations for the project are accepted via Kickstarter. More information about the film and the filmmaker are available at http://www.altruisticarcs.com
###