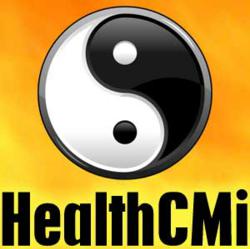 Acupuncture CEUs online expand with five new course offerings
(PRWEB) July 20, 2011
Acupuncture CEUs expand at http://www.healthcmi.com with Prof. Liao's new online course offerings for acupuncture continuing education credit. Case Histories with Herbal Formulas is a five-part series covering the treatment of a variety disorders with Chinese herbal medicine. Acupuncturists can visit HealthCMi.com and download the course content to their computer or mobile device, take an online quiz, and receive a certificate of completion.
The course content is an eBook that users may keep and use for quick searches and for easy reference in a busy acupuncture clinic. The eBooks are viewable on a Mac, Windows PC, iPhone, iPad, Android cell phone, Kindle and many other smart phones and eReaders. HealthCMi.com courses are approved for acupuncture continuing education credit throughout the USA and Canada, BC. All courses are approved for NCCAOM Diplomate acupuncture continuing education points (covers most states), California acupuncture CEUs, Florida CEs, and Texas CAEs.
The first part of the series features the treatment of stomach ulcers, diabetes, eating disorders, and sexual dysfunction. Acupuncturists taking part two learn about the treatment of breast nodules, prolapsed uterus, lupus, and herbal medicines for the treatment of morning sickness. Part three covers asthma, whooping cough, mumps, retinitis, allergic rejection of breast milk, mumps and glaucoma. Part four covers many topics including liver cancer, gallstones, heart failure, lantern disorder, colitis, running piglet syndrome (running piggies), dry skin, and more! Part five covers high blood pressure, herbs for the side effects of radiation treatment, damp warm fever, and stroke.
Prof. Liao's courses for licensed acupuncturists are approved for 6 acupuncture CEUs for Case Histories with Herbal Formulas Part One, 5 acupuncture CEUs for part two, 2 CEUs for part three, 14 CEUs for part four, and 3 CEUs for part five. The courses feature independent case histories and therefore need not be taken in sequential order. Visit http://www.healthcmi.com to learn more.
About Prof. Liao
Professor Richard Liao, L.Ac., Dipl.Ac., has served as professor of herbology and acupuncture theory at the Academy of Chinese Culture & Health Sciences in Oakland, CA. Prof. Liao has also served as faculty at Five Branches University in Santa Cruz, CA. His many years of teaching experience bring the highest quality of interesting and useful courses to HealthCMi.com acupuncture continuing education online.
###