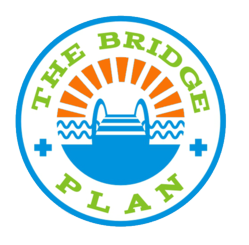 The recommendations are intended to act as a 'bridge,' to enable people to stay fit and healthy long enough to access dramatic medical breakthroughs
Los Angeles, CA (PRWEB) July 20, 2011
The Bridge Plan (TM) is a set of nutritional and life-style recommendations created by Dr. L. Stephen Coles, the world's foremost expert on "supercentenarians," individuals who live to 110 years or older. The recommendations are intended to act as a "bridge," to enable people to stay fit and healthy long enough to access dramatic medical breakthroughs that are expected to occur concurrently with Ray Kurzweil's forecast of a Technological Singularity by the year 2045.
Each of the recommendations, which cover supplements, diet, hygiene, exercise, sex, and more, are based on scientific evidence; they have been continuously fine-tuned by Dr. Coles in the 15 years since they were first published. Now, a company has been formed to help manage inquiries about The Bridge Plan (TM) and to provide a low-cost, convenient subscription service that enables adherence to its vitamin and supplement recommendations. Each subscriber to The Bridge Plan (TM) will receive by mail a set of recommended health foods and supplements every month. There are currently three custom subscription plans (which may be canceled at any time) and finally the option of a brief telephone consultation with Dr. Coles.
The Bridge Plan (TM) – The complete plan designed and personally followed by Dr. Stephen Coles;
The Bridge Plan (TM) (Lite) – A moderate plan with only the most essential supplements;
The Bridge Plan (TM) (Brain) – A moderate plan with only selected brain-health supplements;
The Bridge Plan (TM) Personal Consultation – a 30-minute nutritional consultation by telephone.
All subscribers to The Bridge Plan (TM) will receive E-mail and Video updates from Dr. Coles containing alerts, which signal a revision to The Bridge PlanTM or significant breakthroughs in regenerative medicine. These special alerts for subscribers are intended to provide important updates and enable them to focus on medical breakthroughs that are of practical importance to them, filtering out popular medical news that is unreliable or exaggerated. As significant and practical breakthroughs occur in regenerative medicine, subscribers will be kept well informed about both the science and how to access the treatments.
Website - http://www.bridgeplan.org
Reason TV Interview – Who Wants to Live Forever? - http://www.bridgeplan.org/?p=58
Recent News - http://www.bridgeplan.org/?page_id=10
About The Bridge Plan – The Bridge Plan is both a rigorous approach to maximizing life expectancy and a company dedicated to fine-tuning this approach while providing low-cost health and nutrition products that enable adherence in a highly efficient manner.
Disclaimer - The statements supporting the rationale for adhering to recommendations in The Bridge Plan (TM) in support of both greater longevity and quality of life have not been evaluated by the US Federal Drug and Food Administration (FDA) and the products and services described in this press release are not intended to diagnose, treat, cure, or prevent any particular disease or medical condition. Please consult with your personal physician who knows your detailed medical history and the complete list of medications you are taking. In addition to a nutritious diet, both exercise and a proper mental attitude are critical elements in combating sickness and disease, while still helping one to operate at peak performance. None of these recommendations are intended for use by persons under 18 years of age. Neither are they intended for pregnant nor nursing mothers.
# # #