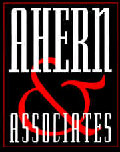 We're seeing a lot of active buyers in 2011 who are either acquiring assets as part of their larger growth strategy or looking to transportation as an industry which will provide positive returns
Phoenix, AZ (PRWEB) July 19, 2011
Seeing numerous shifts within the transportation industry in 2011, along with aiding dozens of transportation companies in closing acquisition deals, Andy Ahern, CEO of Ahern and Associates, Ltd. likes the direction the industry is moving in.
Most recently, Ahern's group assisted Echo Global Logistics in acquiring Advantage Transport in addition to Atlantic Street Capital Partners in the acquisition of Patterson Motor Freight.
Recognizing the shifts in the marketplace, companies like The Scott Fetzer Group also engaged Ahern & Associates Ltd. to assist them in increasing and redesigning their own acquisition strategy.
"Many companies through the first half of the year have engaged the services of our firm to structure an exit strategy or rebuild their business model," explains Ahern. "We recently represented Arkansas Transit Homes who needed a buyer for their company in their sale to Bennett International Group." Earlier this year, Ahern even represented publicly traded, Universal Truckload Services (UTSI) in the acquisition of Hart Transportation.
In addition to working with existing trucking and logistics companies who wish to expand operations, Ahern is also seeing a lot of interest from private equity firms who are now viewing transportation as a solid investment. "We're seeing a lot of active buyers in 2011 who are either acquiring assets as part of their larger growth strategy or looking to transportation as an industry which will provide positive returns."
Recognizing the upturn within the industry, Ahern and his colleagues at Benesch Law have decided to hold a second Transportation Conference in Chicago September 22 and 23. Last year's successful event brought in industry leaders from across the country and this year's event promises to be even larger—further details to be announced.
About Ahern & Associates, Ltd.:
Ahern and Associates is North America's leading trucking and transportation management consulting firm. The skilled consultants at Ahern and Associates specialize in mergers and acquisitions of trucking and logistics companies as well as the restructuring and evaluation of existing carriers that seek to increase operating efficiency and improve profitability. Since 1987, Ahern and Associates has aided hundreds of buyers in the acquisition of trucking and logistics companies throughout the U.S. and Canada as well as assisting many transportation and logistics companies in reducing their overall operating costs and increasing their profitability. For more information, please call 602-242-1030 or visit http://www.Ahern-Ltd.com
Business contact:
A.W. Ahern
602-242-1030
Media contact:
Jason W. Jantzen
Phoenix Marketing Associates
http://www.PhoenixMarketingAssociates.com
602-282-0202
# # #