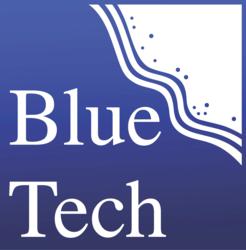 This contract addresses the Command and Control needs of the agencies that SPAWAR supports.
San Diego, CA (PRWEB) July 20, 2011
The Department of the Navy recently announced that the Information Technology firm Blue Tech Inc of San Diego has been selected as one of five awardees for a $100,000,000 supply contract for Command and Control (C2) equipment for the Space and Naval Warfare Systems Command (SPAWAR). Blue Tech (contract # N65236-11-D-4106) is one of two small businesses on this contract.
SPAWAR supports a wide variety of DoD and other Federal agencies in the mission of enabling knowledge superiority for the Joint Warfighter through the development, acquisition, and life cycle support of effective, integrated Command, Control, Communication, Computer, Intelligence, Surveillance, and Reconnaissance (C4ISR) capabilities. This contract specifically addresses the Command and Control needs of the agencies that SPAWAR supports. The types of equipment expected to be procured through this contract include tactical servers, workstations, and video systems, as well as GPS equipment, intercom systems, and imagery systems.
The awarded contract is a indefinite-delivery/indefinite-quantity (IDIQ), firm-fixed-price (FFP), supply contract for the procurement of commercial-off-the-shelf, command and control equipment and related incidental support services. This contract includes options, which, if exercised, would bring the cumulative value of the individual contracts to an estimated $500,000,000. If all options are exercised, work under this contract could continue until June 2016.
The multiple award contracts were competitively procured by full and open competition under NAICS 334220 via the Space and Naval Warfare Systems Center e-Commerce Central website and the Federal Business Opportunities website. The Space and Naval Warfare Systems Center Atlantic, Charleston, S.C. is the contracting activity.
About Blue Tech
Blue Tech is a technology solutions company dedicated to being responsive and thorough, upholding the highest standards of integrity in relationships with customers and business partners. Blue Tech's services include IT system integration and deployment of configured IT solutions, design and build of Video Teleconferencing (VTC) Rooms, Security and Access-Control Systems, IT Infrastructure (voice and data) installations, and Enterprise Solutions. For more information visit http://www.bluetech.com, email info@bluetech.com or call (800) 456-1410.
###