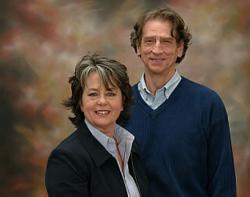 BSI, an Atlanta leadership coaching firm, is now offering a 30 minute Self Mastery coaching session at no charge! Take advantage of this great offer for you, or a member of your team today.
Atlanta, GA (PRWEB) July 26, 2011
As the 2nd quarter comes to an end for many Atlanta companies, employee performance improvement becomes a much talked about issue among leadership within organizations. Through motivating, encouraging, and renewing passion in the products and services among team members, companies can experience improved growth, and in this economy, steer clear of dreaded layoffs or loss of market share. BSI is now offering a 30 minute Self Mastery coaching session at no charge! Take advantage of this great offer for you, or a member of your team today.
While the Thrashers are off to Winnipeg, and didn't exactly make the Stanley Cup Finals, if they had, would an office rivalry among team members help employee engagement? Martha Forlines and Thad Green, principals at Belief System Institute (BSI), believe it serves as a conversation starter.
"A healthy rivalry, and open communication in general can fuel employee motivation and engagement in ways a corporate manual never would. While some are likely into sports, others might not be. It's imperative as management to discover what excites all team members, and weave those passions into part of the competition," explains Forlines of Atlanta executive coaching firm Belief System Institute.
In a recent Vancouver Sun article titled "Inter-office rivalry builds employee engagement in Stanley Cup cities" a multi-national engineering firm helped raise money for local charities by encouraging employee fandom in the workplace.
"When we allow for fun at work, it's amazing what can happen. There are many of us that treat our teams like a part of the family, and when we're able to engage our compassion for them in the workplace, it opens up new levels of commitment, and optimism among team members that can translate directly into better productivity," notes Forlines about the validity of the argument.
"If something is of primary importance to a staff member, like their team being in the SEC Finals, why not allow for it to help excite others, even if there are rival fans in the office too? As long as the rules are equal for both, employers should consider this," Green explains. "But remember to pay attention to those employees that are not sports fans and offer them other outcomes or rewards that motivate them as well."
Next time the Falcons play the Saints, it might make sense to encourage fans of both teams in the office to put a friendly wager on the game in the name of charity, and productivity.
Belief Systems Institute is a 20 year old results oriented leadership consulting, coaching and training firm based in Atlanta, GA. Clients include AT&T, Delta, Chemtura, John Mansville and MetLife. For more information visit BeliefSystemInstitute.com or call 678-576-5207.
###