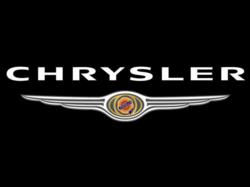 Kansas (PRWEB) July 20, 2011
Coming back from a previous financial crisis, Chrysler will soon merge with Fiat the company who helped put them back on top. The merger would make them more competitive and further financial success. Kansas State Cars is looking forward to the inevitable improvements that will come following the merger.
Chief executive officer of Chrysler and Fiat, Sergio Machionne currently supervises two teams for 25 employees on a management team, one for Chrysler and one Fiat. It is reported that he is currently looking for one team of 25 managers for after the merger.
The two companies built over 3.5 million cars and light trucks in 2010. Fiat completed an agreement that would give it majority ownership in Chrysler.
Marchionne is reportedly looking to have the one management team to further stream line the outlook of the two companies. With the coming together of the two companies it opens the door for Chrysler to gain international presence, and North American presence for Fiat.
Since the 2009 Chrysler bankruptcy, Marchionne had spoken openly about taking the company public, but does not currently appear to be in the works. Regardless, the general feeling within the two companies is nothing shy of positive, including Marchionne himself.
"To me, when you talk to me about Chrysler or Fiat, I don't distinguish," said Mr. Marchionne said in an interview this year, adding that they are "joined at the hip."
Further information is expected the end of July as Marchionne reports financial results for both Fiat and Chrysler.
Chrysler has been supplying reliable and durable vehicles to consumers year after year, regardless of the financial crisis it found its way out of. Kansas State Cars is still proud to supply a great selection of Chrysler vehicles and plan to continue the relationship with this great brand.
###