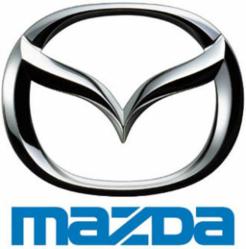 Temecula, CA (PRWEB) July 27, 2011
The sales professionals at Temecula Mazda love working for the car company because Mazda does so much to help people all over the country - even if they don't drive a Mazda. When it comes to buying a new or used Mazda in Temecula, California, they are helpful beyond belief. They are following in the tire tracks of the great people at Mazda racing, like Sylvain Tremblay, SpeedSource Inc. team owner and driver of the #70 Castrol Edge Mazda RX-8.
Mazda North American Operations recently announced that Sylvain Tremblay presented a check for $6,000 to the American Red Cross for the Japan Earthquake and Pacific Tsunami Relief Fund.
The donation was generated from SpeedSource's 3rd place finish at the April 9th Grand-Am race at Barber Motorsports Park in Birmingham, AL. Prior to this race, Tremblay announced that he would donate all of his prize money from the Grand-Am race to the American Red Cross.
SpeedSource is strategically located in the city of Sunrise in South Florida between Palm Beach International Raceway and the Miami-Homestead Speedway. Their start-to-finish in-house capacity provides the flexibility to respond quickly to rule changes. It also helps ensure testing, and optimization of the performance of the cars throughout the season.
"The American Red Cross is very grateful to Sylvain Tremblay and the entire SpeedSource team for their generosity and willingness to help the people of Japan," said Gloria Danovitz, chief development officer, American Red Cross, South Florida Region.
"It is only through contributions such as this, that the Red Cross can always be ready to respond in a time of disaster and ensure that help and hope will be available for our neighbors in need."
Mazda has a long history of helping all types of people all over the world. The latest donation by Tremblay is just another in a long line of generous donations. This is what Mazda Motors is all about in many ways.
Local residents who are interested in learning more about buying a Mazda in Temecula, California are encouraged to call or drop in at John Hines Temecula Mazda. They are the premiere Mazda dealer in Temecula thanks to their top-notch customer service and superior selection of vehicles. When it comes to Mazda, they are the local leaders racing to give you a great deal.
###