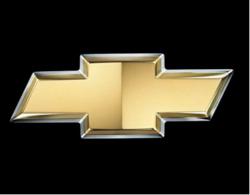 (PRWEB) July 27, 2011
When it comes to sitting down in a Chevrolet vehicle, the sales team at Bill Jacobs Joliet knows it is all about being comfortable no matter if you're on a long road trip or a short trip down to the corner store. As the leading Joliet,Illinois Chevrolet dealership, they have a great selection of Chevy cars and trucks that are very comfortable on the inside for the driver and passengers.
Oscar is GM's 3D simulation tool that comfort engineers used early in the product development process of the new 2013 Malibu to determine the overall dimensional layout of the car's interior.
Technically known as a "Comfort Dimensioning System," Oscar is assembled in 18 removable parts weighing up to 170 pounds. It is made of steel, plastic and aluminum and has been around for quite a while.
In the mid-1940s, Northrop used a similar device named Oscar Eightball. The 185-lb. aviation dummy was used for testing ejection seats. Around the same time, GM patented a similar tool for optimal interior space and comfort testing. Later on, the name was shortened to Oscar to differentiate the automotive from the aviation test dummy.
"Oscar represents our consumers," said Malibu seat performance engineer Daniel Cohen. "We use Oscar much like a builder uses a level to make sure that the building foundation is even. Oscar gives us a solid baseline around which we design and build new vehicles, like the Malibu."
The increasing size of the U.S. population since 1962, coupled with the growth in height and weight of consumers, make Oscar a valuable tool.
GM engineers designed and patented Oscar in 1961. The seat comfort tool was developed to "aid the designer of the automobile passenger compartment," according to a white paper presented by former GM engineers Vincent Kaptur, Jr. and Michael Myal at the 1961 SAE International Congress in Detroit.
When you sit in a GM vehicle in the 21st century, it is easy to see that OSCAR is working quite well, helping designers and engineers come up with the most comfortable interiors possible. Anyone interested in buying a new or used Chevy in Joliet, Illinois, is encouraged to drop by Bill Jacobs Joliet, the premiere Chevy dealership in the area.
###