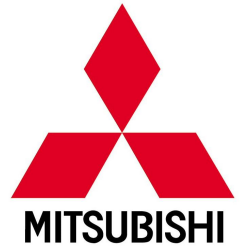 Joliet, IL (PRWEB) July 20, 2011
Mitsubishi Electric and Mitsubishi Motors North America recently launched a solar-powered charging station for electric vehicles at the MMNA headquarters in Cypress, California. And while it is a distance from Chicago, the sales professionals at Bill Jacobs Mitsubishi are excited that the technology is starting to move faster around the country. As the leading place to buy a Mitsubishi in Joliet, Illinois, they are very knowledgeable about how events like this will impact the United States.
The charging facility is the first of its kind in Cypress, and it symbolizes MMNA's commitment to electric vehicle readiness. It is going to help with preparations as certified Mitsubishi dealers become EV-ready in anticipation of the scheduled launch date of Mitsubishi i for each state, including Illinois.
The station will be able to charge up to four vehicles at once with three types of chargers with different voltages: standard level 1 voltage (110v) will deliver a 100 percent charge in 22 hours on the new Mitsubishi i; level 2 (220v) which can charge the vehicle in six hours; and level 3 CHAdeMO Quick Charger, which can charge up to 80% battery capacity in only 25 minutes!
"This project will build awareness of solar power's versatility and efficiency," said Katsuya Takamiya, president and chief executive officer, Mitsubishi Electric & Electronics USA. "As electric vehicles' popularity grows, we expect to see more charging stations at large employers, automobile dealerships, shopping centers and schools, where cars can charge while people work, shop or study."
Mitsubishi Electric's solar panels are made with 100 percent lead-free solder. Additionally, they have one of the highest sunlight-to-energy conversion ratios in the entire industry. Situated close to the junction of the 405 and 605 freeways, the hope is that the Cypress charging station will be able to serve as a gateway charging pad for Mitsubishi i users commuting between Los Angeles and Orange counties.
Mitsubishi Motors North America President Yoichi Yokozawa said "We hope that our dealers, learning institutions, and municipalities will look to this technology with a keen eye towards the future, and bear in mind that the gradual acceptance of the pure-EV transportation will be aided by increasing the number of facilities like this one."
Local residents who are interested in learning more about the great new technologies coming - as well as what is available now - are encouraged to stop by Bill Jacobs Mitsubishi, the leading new Mitsubishi dealer in Joliet, Illinois and surrounding areas. They have a professional and friendly sales team standing by to answer any questions consumers may have.
###