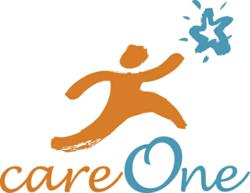 That is a victory for consumers, although much work still needs to be done to make sure all consumers are protected, regardless of where they live or what provider they choose.
Columbia, Md. (PRWEB) July 18, 2011
CareOne Services Inc., one of the nation's largest providers of debt relief services, supports the changes to the Uniform Debt-Management Services Act (UDMSA) that were approved July 12. The changes ensure state regulations are more closely aligned with rules enacted by the Federal Trade Commission (FTC) last year.
"CareOne has been involved in the UDMSA process since its inception and is licensed under it in all states where it's been enacted," said Mike Croxson, president of CareOne Services. "This Act contains the toughest requirements of any law to ensure that individuals and families in financial distress will be able to get beneficial debt relief assistance from quality providers."
The changes include a ban on upfront fees that can be charged for debt relief services and increased customer disclosures. While the FTC regulations do not apply to the nonprofit providers who comprise the vast majority of the debt relief industry, the UDMSA rules apply to all providers and help broaden these consumer protections.
"All debt relief providers, regardless of their tax status, will now be required to offer consumers the same basic protections in states where UDMSA is enacted. That is a victory for consumers, although much work still needs to be done to make sure all consumers are protected, regardless of where they live or what provider they choose," Croxson said.
Ensuring that all consumers of debt relief services have the same protection under the law, regardless of the tax status of their provider or which state they live in, is one of the tasks of the Consumer Financial Protection Bureau (CFPB), which officially launches on July 21.
"Clear national standards for debt relief providers that protect all consumers and treat all companies the same need to be created. I think the updated UDMSA can serve as model regulations for the CFPB as it works toward this goal," Croxson said.
The updated UDMSA rules also have the support of the American Association of Credit Counselors, a trade organization focused on consumer advocacy of which CareOne is a member.
UDMSA was created by the National Council of Commissioners on Uniform State Laws in 2005 to help create consistent state laws for the for the debt relief industry. Seven states have adopted the UDMSA and several other states are considering it. A copy of the Act can be found at http://www.udmsa.org.
About CareOne
CareOne Services Inc. is a debt relief company formed in 2002 to provide consumers with multiple solutions to complex money issues. CareOne takes a holistic approach to assisting customers in debt and reviews each situation to create achievable financial solutions. CareOne's services include credit counseling, debt management, debt settlement, as well as free referrals to bankruptcy attorneys if that is in the best interest of the consumer.
CareOne also provides the CareOne Community ( Community.CareOneCredit.com ), a free online resource for consumers that includes educational tools, blogs and forums where more than a million people share their experiences and receive support from others in similar situations.
Headquartered in Columbia, Md., CareOne has helped more than 2 million people. In 2010, it provided consumers with the tools and assistance to pay down more than $385 million in debt. CareOne provides services in 41 states. For more information, call 1-800-589-3942 or visit CareOneCredit.com.
For The Media
For more information on CareOne Services Inc. and the debt relief industry, visit http://www.careonedebtinsights.com or call (336) 505-9312.
###