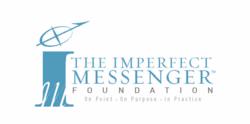 Changing the conversation, one American at a time!
Santa Rosa, Ca (PRWEB) July 27, 2011
Author, Curtis Greco speaks to the heart of the American People with comments such as: "We are forever burdened by the unknown good intrusive government silences."
Now in its 2nd Edition, Greco's Blind-Vision Series consists of three individual releases; "We Hold These Truths", "Value Given, Value Received" and "Valor in Prosperity." Noted for his dynamic style, acute perspective by media personalities such as Pat Williams-VP Orlando Magic, radio Hosts Austin Hill, Gary Doyle and Pat Campbell, Greco's personal and professional experience resonates throughout all of his On Air commentaries.
The American public and much of the world have front row seats to the U.S. Government furiously engaged in a philosophical struggle whose outcome will define the political and economic course for the next 100 years. With a growing contempt for impractical government the American People are looking for both sound leadership and their patience for the abuse of government is thinning. During a recent On Air visit with radio show host Mike Miller, Greco, in his own words, crafts a rather striking observation: "There's a tragic parallel in the events of the Anthony trial in Florida and the Washington Tribal Rituals; both systems designed for the defense and perfection of a Just Cause yet more effective at exposing its preference for abuse than striving for a higher purpose or simply achieving its mandate. Licensing failure not only creates a systemic flaw, it serves to rationalizes it as well."
"The Imperfect Messenger Foundation is reigniting interest in Jeffersonian ideals as a key resource for reconstituting the functional role of self-government. A Choice of Futures is one of many articles published by the Foundation that serves well the Public's need to understand that if the mandate of government is not kept to its construct through fundamental and persistent allegiance to its form then any bias of abuse, as we have seen, becomes possible. Governments greatest temptation is also its greatest risk: When the representative powers become more interested in the influence of government it also trends toward self-licensing further susceptibility to the influence of bias adverse to the will of the consenting governed. The only remedy for this risk is a vigilant public willing to hold its government to its narrowly defined roll. Expressing Influence by demanding compliance." C. Greco
The 2nd Edition Blind-Vision Series is Now Available online as well as your local bookseller!
Curtis Greco & The Imperfect Messenger Foundation, changing the conversation one American at a time!
Available for On-Air Commentary. Email for Weekly "Hot Topic" Media Brief.
Follow on:
Facebook: The Imperfect Messenger Foundation
Twitter: imprfctmsngr
###