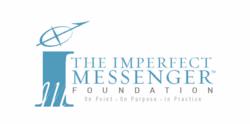 Changing the conversation, one American at a time!
Santa Rosa, Ca (PRWEB) July 27, 2011
In a series of recent articles Author, Curtis Greco takes his readers through an incredibly relevant review of one of James Madison's essays:Federalist Paper No:10. The purpose of the article, In Search of Representation, is to direct the American public to consider reclaiming a fundamental and foundational component integral to affecting what Greco call "…the reformulating of our National Political and Economic Structure:" To reinstate a fundamental components of Jeffersonian Democracy whose origins, in Thomas Jefferson's own words, reside only in "…deriving their just powers from the consent of the governed,…."
In response to a question from Candace Salima, of K-TALK Radio-Salt Lake, on the subject of political partisanship, here's what Greco had to say: "As a Nation of People in search of representation few seem willing or perhaps even aware that the remedy for all our structural flaws lies in the very documents that gave birth to this remarkable form of governance; we've only to revive these dormant features.
In a companion article, July 4th: Not a Given, Greco crafts a must read article that draws on events form his youth growing up in small-to-Pennsylvania which Director, Celia A. Sedgwick says is: "A stirring recollection of events from his youth animating an incredibly salient message that is both timely as it is perpetual." Here's a brief excerpt from the very same article:
"…this is not just a piece of cloth, it's a memory of a promise and don't you ever forget it! ...Freedom and its expressing mechanism, Liberty, is truly a gift however, it is Not a Given. If you want to keep your Freedom and the Liberty required to express it you will have to earn it one fight at a time! That's just the way it is."
As The Imperfect Messenger Foundation readily admits: "Greco's passion is fierce and clothed in an informed and animated pallet; more importantly, the message is always On Point, On Purpose and In Practice!"
The 2nd Edition Blind-Vision Series is Now Available online as well as your local bookseller!
Curtis Greco and The Imperfect Messenger Foundation; changing the conversation one American at a time!
Follow on Facebook at "The Imperfect Messenger Foundation" and on Twitter as: imprfctmsgr.
Available for On-Air Commentary. Email for weekly "Hot Topic" Media Brief.
###