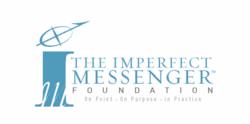 Changing the Conversation, one American at a time!
Santa Rosa, CA (PRWEB) July 28, 2011
The Imperfect Messenger Foundation supports the efforts of Congressmen Jim Jordon (R-Ohio) and Eric Cantor (R-VA) in their efforts to bring clarity to Budget related issues. In the following statement both Congressmen managed to encapsulate the fundamental flaws in Leadership's rush to create an entirely new set of problems:
"Our Constitution has endured the passage of time with remarkably few changes, being amended just 27 times in 223 years. Unfortunately, America's debt limit has not been nearly so stable. Since World War II, Congress has increased the limit on the national debt 69 times. The reasons behind this disparity tell an important story.
Let's begin with the debt limit. President Reagan once observed that "a government bureau is the nearest thing to eternal life we'll ever see on this earth." Once created, government programs build constituencies of special interests determined to keep the money flowing, whether or not the program is effective. In our time in Congress, we have placed many such programs on the chopping block, only to see pressure from the spending lobby win the day.
While the federal government has consistently collected revenue of about 18% of U.S. economic output, federal spending has consistently been even higher. The debt resulting from these budget deficits builds up until the debt limit is reached. And rather than fight the spending lobby, politicians have taken the easy route of raising the limit without cutting spending."
Author and Financial Policy Analyst, Curtis Greco can be heard on Top Radio Shows across the Nation offering acute and articulate commentary. As the Foundation Director, Celia Sedgwick reports, "He's regularly appears at various events as a guest speaker and frequently is called upon to contribute on-air commentary and The Foundation publishes a weekly Hot Topics Media Brief (see attachment) as to our current topics. Lately though the media demand has been driven by the public's growing frustrations over the seemingly unrelenting mixed-messaging on the Debt-Ceiling and smoldering U.S. Economic Outlook and Congressmen Jordan appears to be one of the few politicians that seems prepared to respond." On a recent appearance with Austin Hill of KIDO Radio, Greco made it clear that the problems in this Nation are not coincidental, they are, as he states, "Manufactured!" He went on to say:
"The Debt-Ceiling is pure politics and is simply an enabling mechanism for expanding Gov't Spending. It should not be raised but they will for purely Political Reasons because it's not Politically Survivable to do the right thing! The Crisis is not a Financial One, it is however a crisis nonetheless and due in large part to the greater fear that if nothing is done and as in the case with the Bail-Out of Wall Street where the fallout, if any, would have had a market-cleansing effect and thus far more beneficial, so then one must consider how difficult it would be for the Fed and the Government to have explained the body of lies the Public as been smeared with for the last 70 plus years particularly with reference to the 'To Big To Fail' ruse. Remember what Goebbels said, 'the truth is the mortal enemy of the lie, and thus by extension, the truth is the greatest enemy of the State!' To understand the point further I would direct your listeners to a piece we wrote back in April title 'Dynamics of the Flaw'; the piece offers a series of sound policy concepts."
In similar candor during last week's on-air visit with Pat Campbell of KFAQ Radio, he took the commentary to an entirely new level:
"Since watching Mr. Obama's news conference I've been in suspended animation, a state of aphasia you might say and then it hit me; place Mr. Obama, Reid, Pelosi, Boehner, McCain, Schumer and McConnell in a Prius fueled with ethanol credits and with Geithner at the wheel, they can poli-group-think themselves into a state of hypoxia. Let them experience shared-sacrifice in the company of their equals and then let's gauge their comfort level! I doubt even Rube Goldberg could imagine this one!"
When asked if his commentary is a bit too polemic, Greco responds in customary fashion: "The day is long past where the public-of-interest is able to be anesthetized by affluence; as a People, if we are going to reclaim the concepts of excellence required to correct our structural failures then it can only occur through a hands-on, gloves-off process. As a nation, we've lost no less than three generations to the extremes of hopelessly biased political craftsmanship; how long do you really think we've got to correct this mess? We do have a 'Choice of Futures' and lest we forget, recall how quickly Russia, Germany, France, England and Japan turned. The People need to know what they've been unwilling to learn and the depth of dysfunction that masquerades as government. The People have no idea and my goal is to simply aid in the process by sounding the alarm. There's much at stake and the time for political correctness and survivability is over."
2nd Edition is Now Available online as well as your local bookseller!
Curtis Greco & The Imperfect Messenger Foundation; changing the conversation one American at a time.
Follow On:
Facebook: The Imperfect Messenger Foundation
Twitter: imprfctmsngr
Available for On-Air Commentary. Email for weekly "Hot Topic" Media Brief.
###