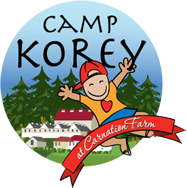 Hoveround applauds the work Camp Korey does and wanted to help by donating a scooter.
Sarasota, FL (PRWEB) July 20, 2011
Hoveround Corporation, the leading direct-to-consumer manufacturer of power wheelchairs, delivered an extra dose of sunshine to youngsters at Camp Korey with the donation of a scooter that will make it easier to access the camp's recreational programs.
Camp Korey, located in the Snoqualmie Valley of Carnation, Washington, offers free, year-round activities to children diagnosed with severe and life-threatening illnesses. Adaptive recreational activities in a medically safe environment allow campers to forget about their medical condition, have fun and simply be kids. Whether it's boating, horseback riding, the climbing wall or the pool, every program area is barrier free and universally accessible.
"Camp Korey's program is only possible with the generosity of our supporters like Hoveround," expressed Justin Huguet of Camp Korey. "Thanks to Hoveround's scooter, children with mobility issues will now know no limits. Traveling around camp from activity to activity has never been easier and more empowering."
Having dedicated almost 20 years to providing renewed freedom to individuals who confront mobility obstacles every day, Hoveround realized a commonality with Camp Korey's mission.
"We applaud the work Camp Korey does and decided to donate a really cool scooter so these kids can participate in more camp activities," said Hoveround founder and president, Tom Kruse. "We feel honored to play even just a small part in giving these kids the chance to have fun and just enjoy being kids."
By helping people to achieve the independence to live their lives more fully, Camp Korey and Hoveround Corporation change lives every day.
About Camp Korey
Founded in 2005 by Tim Rose to honor the life of his son, Korey, who lost his life to cancer at the age of 18, Camp Korey serves seriously ill children aged 7-17 with year-round, universally-accessible recreational programs and activities. All Camp Korey programs are free to campers and their families. A Provisional Member in the Association of Hole in the Wall Camps, Camp Korey empowers campers to succeed through individual attention and positive team support.
About Hoveround Corporation
Hoveround Corporation has dedicated nearly 20 years to providing mobility solutions, such as power wheelchairs, which genuinely improve the quality of life for individuals with limited mobility. Hoveround is the largest power wheelchair manufacturer that delivers directly to the customer, having provided over 160,000 power chairs to those in need. Every Hoveround power wheelchair is custom assembled in the U.S.A.
Hoveround Corporation's full line of mobility solutions also include the HOVERLIFT Suite of personal mobility and lifting solutions, wheelchair ramps, motorized scooters, and mobility accessories to help people with mobility challenges regain their independence and freedom.
###